10 BEST Things To Do in Santa Pola - Alicante Province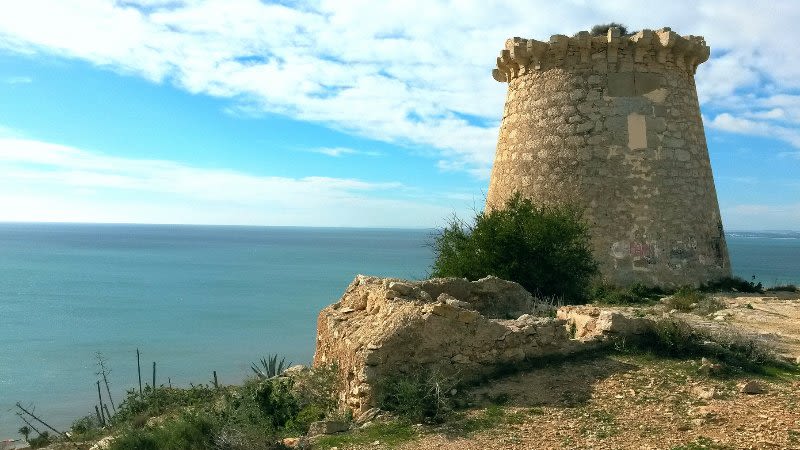 Santa Pola is a small coastal town on the Mediterranean sea in Spain, very close to the town of Alicante, a major tourist destination in Costa Blanca. It is said that the town's name comes from the name of Saint Paul the apostle, who is said to have arrived on Tabarca island.
What to do in Santa Pola
Even today, Santa Pola is still an important fishing town in the area, so it's a great place to visit even for one day if you wish to eat fresh fish and seafood while on holiday in Costa Blanca.
1. Playa de Levante
One of the best urban beaches in Santa Pola and Blue Flag Beach since 1987.
Length: 425 m
It has all the typical services of urban beaches and also a service area for disabled people (accessible point).
Services for umbrellas and sunbeds (Price: 4 Euros in 2019)
Lifeguards and first aid service
Beach bars
Free Wifi zone
2. Playa Tamarit
Blue Flag beach since 1992 with all the typical amenities of modern urban beaches.
Length: 665 m
Services for umbrellas and sunbeds
1 amphibian chair
Lifeguards and first aid service
Beach bars
Toilets
Dedicated area for watersports: windsurf, paddle surf, kayaks
3. Santa Pola Aquarium
The Aquarium in Santa Pola is the oldest aquarium in the Valencian Community.
Although not as impressive and big as others aquariums in Spain, this is still a lovely place to visit on a family trip. There are 9 aquariums inside, which show part of the fauna and flora of the Mediterranean sea.
It is also much cheaper than most other aquariums and it's free for kids up to 3 years old.
Tickets:
Adults: 3 €
Kids (under 3 yo): free
Children ( 4 to 16 yo) and pensioners: 1,50 €
Groups (more than 15 people): 1,50 €
4. Santa Pola Castle
Santa Pola Castle was built back in 1557 as a means to protect the coast from attacks by pirates.
Nowadays, the Castillo-Fortaleza is home to the Museo del Mar, Municipal Exhibition Hall, Assembly Hall "Baluarte del Duque de Arcos" and Chapel of the Virgen de Loreto.
5. Plaza de la Glorieta
Glorieta Square is the main square of Santa Pola, where the Castle is also located.
It is quite a lively place during the evenings, with terraces and bars, where tourists and locals alike come to enjoy an evening stroll and a drink.
6. Isla de Tabarca
Isla de Tabarca is a small island located only 8 km away from Santa Pola and especially during the summer months, there are many boat connections available between them.
Tabarca is the largest island in the Valencian Community and also the only inhabited one.
There are some hotels on the island of Tabarca, so if you wish you can spend a few days there for a really quiet and relaxing holiday.
There are several boat companies that can take you from Santa Pola to Tabarca Island and the price is 15 € for adults and 10 € for kids for a return trip.
7. Santa Pola Lighthouse
Faro de Santa Pola is one of the most important attractions in Santa Pola, situated at the east end of Cabo de Santa Pola.
The view you get from this place is absolutely breathtaking, as you can see both the bay of Santa Pola and the Island of Tabarca and on very clear days, if you look to the east, you can even see Isla Grosa and the Peñón de Ifach from Calpe.
8. Pola Park
Pola Park is a great place to visit on a family trip with the kids, as this amusement park si geared mostly towards children of all ages, with 30 rides, inflatables, mini-golf, a carousel and even a Ferris wheel.
During the summer months, Pola Park is open every day, while during the rest of the year the park is usually open only during the weekend, but it is better to check their website for the updated schedules, as they can vary depending on festive days and celebrations.
9. Natural Park Las Salinas De Santa Pola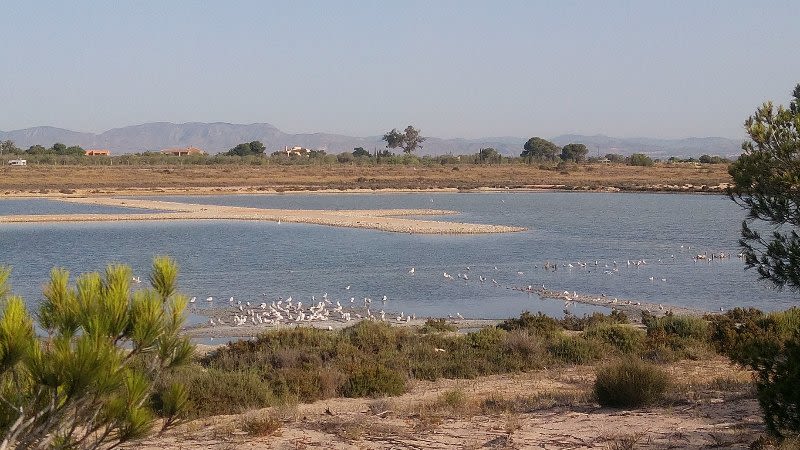 Santa Pola has a large evaporation pond and these salinas are part of the Natural Park of Salines de Santa Pola.
Many visitors come here for birdwatching, as you can see lots of species, from small birds to birds of prey and sometimes even flamingos.
It's a really peaceful place, different from most touristic places on the Costa Blanca, but you do need a car to get here and you should bring with you something to snack on and drink if you plan to stay for a few hours, as there are no restaurants or shops in the area.

10. The Salt Museum (Museo del Sal)
The Salt Museum is located inside the natural park of Salinas de Santa Pola and you can learn more about the process of extracting salt, as well as more info about the history of the park.
Even today, the salt extraction industry is fundamental for Santa Pola's economy, and after visiting the museum you can go on a walk around the park to see different species of birds like flamingos, common egrets, yellow-legged gulls and storks.
Visiting hours:
Every day from 9:00h to 14:00h
Festive days: 9:00h a 14:00h
Free entrance.