10 BEST Things To Do Dénia - Alicante Province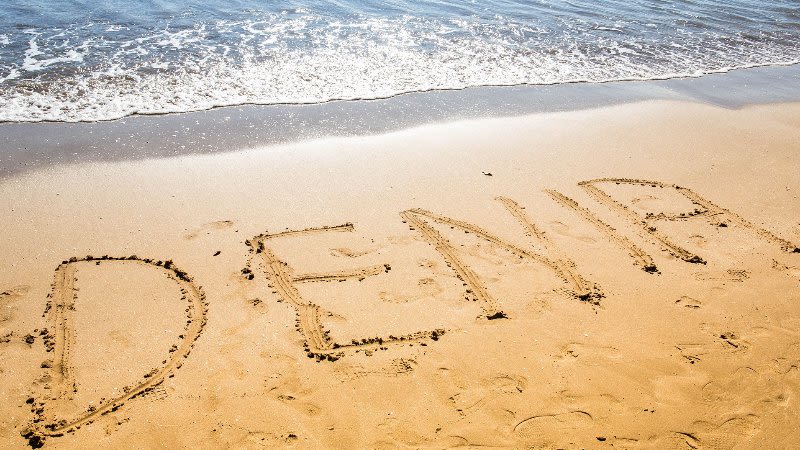 Dénia is a lovely coastal town in the Province of Alicante, part of the sunny destinations in Costa Blanca, where people come for sunbathing and relaxation, as well as for the tasty food and beautiful landscapes.
Montgó Mountain, with an altitude of 753 m is what dominates the landscape in the area and separates Dénia from Javea, which is another extremely popular coastal town in Costa Blanca and great day trip idea for anyone visiting Denia.
What to do in Dénia - Best places to visit and attractions
Situated at half distance between Alicante and Valencia, Dénia is actually more than a simply seaside resort. It has a lot of history and it is also famous for its gastronomic scene, especially since it has been declared as a Creative City of Gastronomy by UNESCO in 2015.
1. Old Town of Dénia
The historic center of Denia (El Casco Antiguo) is full of narrow streets and century-old buildings, which give the town its unique character and charm.
Don't miss a walk through the neighborhood Los Roques and then continue exploring on the streets Loreto, Cavallers, Major, Sant Josep and all the other smaller adjacent alleys.
2. Dénia Castle and Archaeological Museum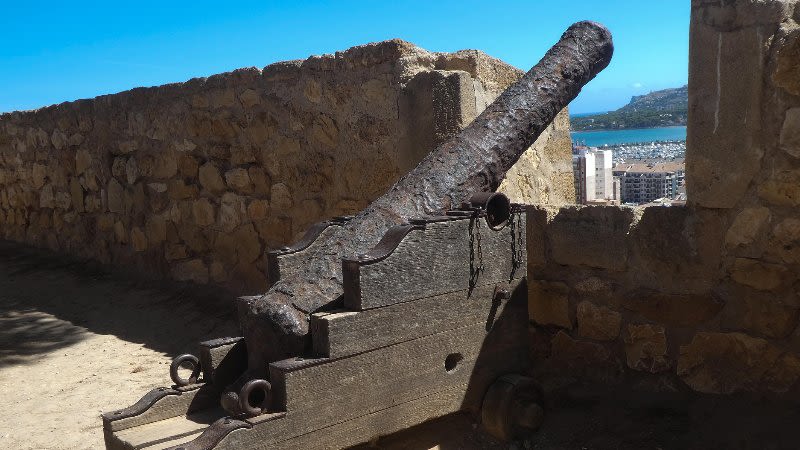 The imposing castle is actually the main tourist attraction in Dénia and it is the epicenter of the Old Town and place that you absolutely must visit while you're here.
The castle in Dénia has gone through different times, from the Roman era to the Arabic era, followed by the Christian era from the year 1304.
Inside the castle you will find the Archaeological Museum, hosted in the building which used to the be the Palace of Governor (Palau del Governador).
Opening Hours:
November-March: 10:00-18:00
April-May: 10:00-19:00
June: 10:00- 20:30
1st of July to September 15th: 10.00-20.30 (occasionally opened until 00:30)
September 16th to 30th: 10:00-20:00
October: 10:00-18:30
Prices:
Adults: €3
Kids (8-16): €1
Retirees: €2
Students: €2
Groups (Min. 25): €2 per person
3. Tunel del Castillo
This tunnel dates back to the Spanish Civil War and was built between 1937 and 1938 as a place where the population could hide from air strikes. Nowadays it is just a long tunnel just creates a connection between the Old Town and the other part of Denia (the tunnel doesn't actually take you inside the Denia castle).
It's not a tourist attraction per se, but it was rehabilitated in 2011 and is now under the administration of the castle.
4. St. Anthony Church & Placa del Convent
This church is one of the main attractions of the Old Town of Denia.
It was built upon was used to be the Hermitage Madre de los Desamparados (Virgin Mary of the Homeless). Its facade features a modern sculpture of Saint Anthony of Padova and the square in front is also a popular spot for locals to meet and has a pleasant atmosphere.
5. Playa Les Marines
This is a lovely sandy beach in Denia, with lifeguards on site and restaurants nearby.
You find al the facilities of a modern beach like sunbeds and umbrellas, but there is also enough room for playing sand sports and room for the kids to play freely.
The view at sunset is spectacular and we recommend coming here to watch it at least once during your holiday.
During August and July, when it's really hot, the beach sometimes has problems with algae, which is the only downside of the place. It also gets quite crowded during the peak summer months and a parking place can be hard to find if you arrive by car.
6. Municipal market
This is a great place for visitors planning a self-catering holiday in Denia.
You'll find here fresh fish, fruit and vegetables, better than in any supermarket. It is a modern market where you'll also find pastries and other items, and you'll also see many locals shop here.
Address: Carrer Magallanes, 16, 03700 Dénia
Opening hours: Monday - Saturday: 8am - 3pm (closed on Sunday)
7. Denia Weekly Market (Mercadillo Denia)
when: Mondays, from 8:00 to 13:30
where: Carrer Germans Maristes, Denia
This is a typical Spanish market, held every Monday, where you'll find clothes, shoes, household items and even some handmade items. But don't come here with high hopes, as it's nothing out of the ordinary in terms of quality.
If you're staying in Denia it's worth coming to take a look, but if you're coming from another town it's not worth the trip just for the market.
Free things to do in Dénia
There are a few small museums and places to visit in Dénia which are free to visitors, so they are worth visiting if you have the time during your stay.
These places could also prove to be good places to visit in case you get a rainy day in Dénia and you're looking to spend some time indoor.
8. Museo del Juguete (Toy Museum)
Not many people know that the toy industry is part of the history of Dénia, with the first toys being produced here in the year 1904.
The museums is now located on the first floor of the former Dénia-Carcaixent train station.
It's not a big museum but it's an interesting place to visit in Dénia if you are interested in vintage toys.
Entrance is free.
9. El Museu de la Mar
This is one of the more recent attractions in Denia, which opened for the public in June 2019 in the former location of the Lonja de Pescado (Fish Market).
Again, it's not a big museum but it has some interesting exhibits, with explanations both in Spanish and English. It will take you less than 30 minutes to visit this place and see all the exhibits put together by the Archaeological Service from the Town Hall of Denia.
Entrance is free.
10. Museo Etnológico (Ethnological Museum)
This museum shows another part of the past of Denia: the rise of the city thanks to the trade of dry raisins.
The Ethological Museum in located in a 19th century house, on 3 floors and it presents the period of growth and splendor in Dénia thanks to its raisin commerce.
Entrance is free.
As you can see, you have 3 free places to visit in Denia, which should keep you busy in case you get an overcast day or even a rainy day while in town. But we also recommend visiting these places if you are interested in learning more about the city's history, as they all present a different face and industry which helped shape the Denia we see today.