Flour Fight Festival (Els Enfarinats) 2019 - Valencia, Spain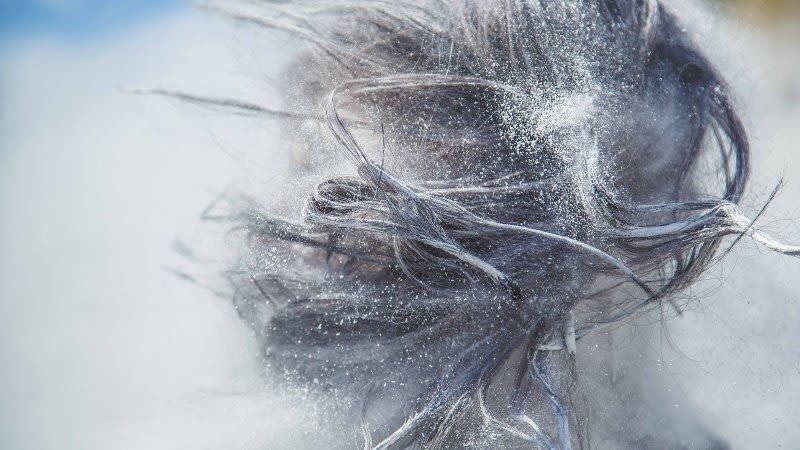 A fight with flour might seem like a truly bizarre thing to do, but Spain has several other unusual festivals and this is one of them.
Although not yet as popular as other events like La Tomatina or the bull run in San Fermin, this strange festival has already started to attract attention from foreign visitors who want to come here to see how things work.
The Flour Fight Festival (Els Enfarinats) always takes place on December 28th
Location: town of Ibi, Alicante province, Valencian Community
Date: 28 December or each year
Time: starts at 8 am and lasts all day long, throughout the entire town
History of Els Enfarinats - The Flour Fight Festival near Valencia, Spain
This unusual event, which is now considered a tradition, has started over 200 years ago, commemorating the Biblical story of King Herod and the Massacre of the Innocents. The day coincides with El Día de los Inocentes and is somewhat of an April's fool day correspondent.
So what is happening during the Flour Fight in this Valencian town?
Els Enfarinats literally translates as "The floured ones" and it's because the participants use flour, eggs and eggs and firecrackers in order to fight.
This is, of course, a pretend fight, happening between 2 groups of men
Els Enfarinats - a group of married men who come to impose control over the town, enforce new ridiculous laws and give "fines" to spectators or people they meet of the streets.
La Oposicio (The opposition) is a group of men who want to take back control of the town and reestablish the old law.
Early in the morning, at 8 am, the Els Enfarinats take over the town imposing the "New Justice", and at 9 am takes place the Race for Mayor (this decides who will be the leader of the Els Enfarinats).
L'Aixavegó is then carried out in the Plaça de l'Església (Church Square), where the Els Enfarinats are located. They decide that people need to pay a fine or else go to jail. At around noon the collection of the fines starts and they go through the streets of the Old Town of Ibi. They will impose their authority using flour, eggs and firecrackers, in a true Valencian style.
The rule of the Els Enfarinats ends at precisely 5 pm and there's a traditional dance performed in order to mark the event.
At the end of the festival day, all of the "fines" collected by the participants are being donated to different charities.
And what follows after a big fight involving eggs, flour and firecrackers?
Well, a big clean-up of course!
Participation in the event is free, you just have to travel to the town of Ibi, situated only 45 km (28 miles) away from Alicante or 125 km (77.6 miles) away from Valencia.
Learn more about another unusual Spanish event: The Battle of Flowers in Valencia
If you are interested in bizarre events and you want to emerge yourself in the local culture of this region in Spain, traveling to Ibi on December 28th to see the Flour Fight (Els Enfarinats) might be an interesting activity. There's nothing better like taking part in a local event if you want to get to know the locals, especially in a country like Spain, where there's always a fiesta somewhere.