15 BEST Airbnbs in Quito, Ecuador - Top places to stay in Quito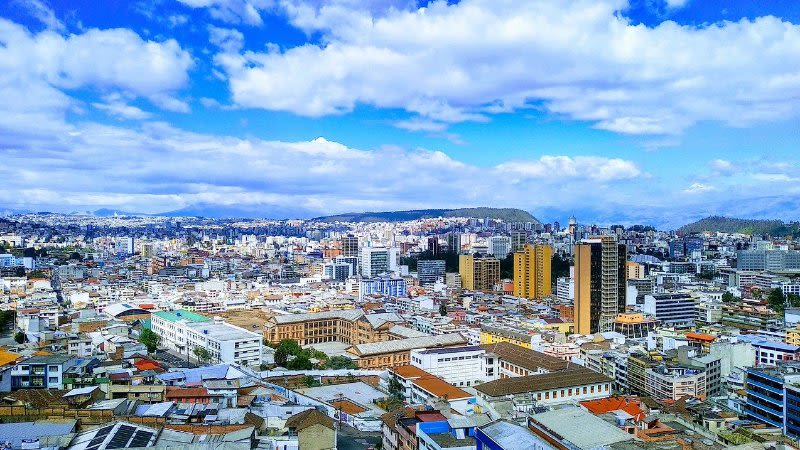 Quito is Ecuador's capital and the largest city in the country. Quito Ecuador is also the second-highest capital city in the world and the capital that is the closest to the equator. With such an interesting location, Quito has become pretty popular among international tourists, mostly from the US.
If you decide to visit Ecuador, you will most likely arrive first in Quito and you should definitely spend at least a few days exploring the area, before heading out to other places like Guayaquil, Cuenca, Banos, or even the Galápagos Islands.
We have selected some of the best Airbnbs in Quito, from modern apartments in downtown Quito, to comfortable houses or villas, with outdoor space, ideal for family holidays in Ecuador. You can also find some great luxury apartments in Quito, at really affordable rates, which is great for people who plan to stay here longer working remotely. These are some of the best places to stay in Quito. These Quito Airbnbs are offered by Superhosts, so you can expect the best hospitality services, clean apartments, and in general amazing amenities.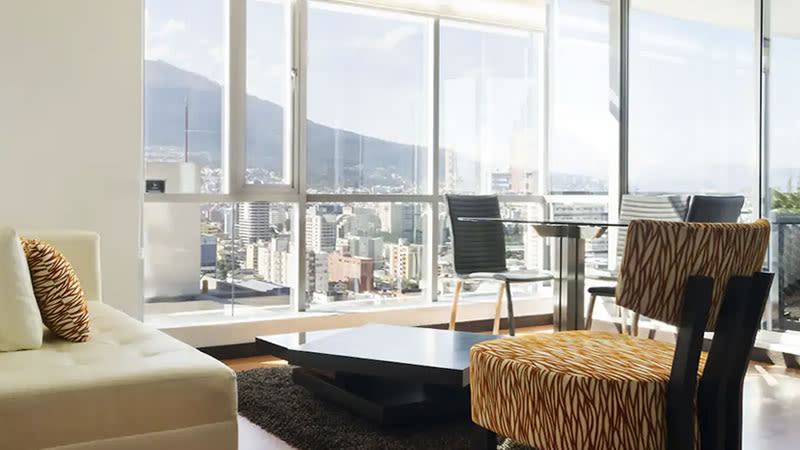 Suite with glass windows everywhere and a fantastic balcony in the corner. The apartment has a beautiful view of the Pichincha volcano and north-central city, located in one of the best areas in Quito, near the historic center.
This brand new apartment has a balcony, it is located across from the Swiss Hotel in one of the best areas in Quito. Beautiful balcony view of the city and Pichincha volcano, near the historic center of Quito. Suitable for business and pleasure trips.
For those visiting for pleasure, this location is ideal as the apartment is located in the heart of the city so it will be very easy to get around. It is also located five minutes away from Plaza Foch, the best place for nightlife in Quito.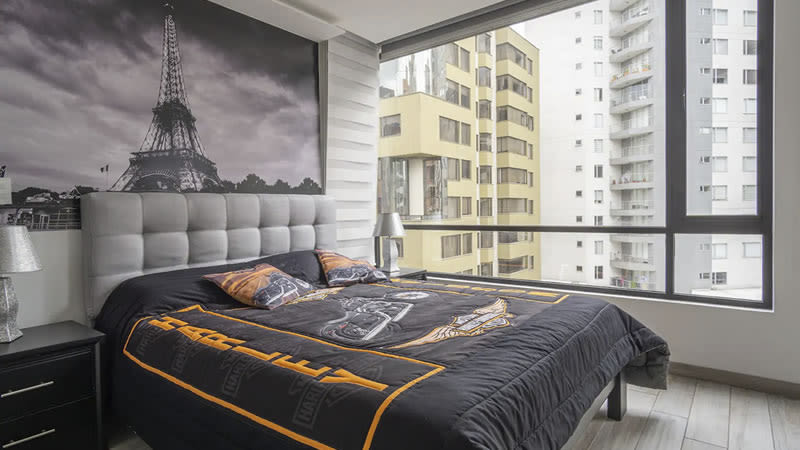 Luxurious Airbnb apartment in the best area of Quito, surrounded by tourist attractions, restaurants, bars, shopping centers, and parks.
Fully furnished suite with luxury finishes.
Swimming pool
Fully equipped gym
Communal room
Bar lounge area with a pool table and smoking area
BBQ Area
Hydromassage, Sauna and Turkish Bath
Pool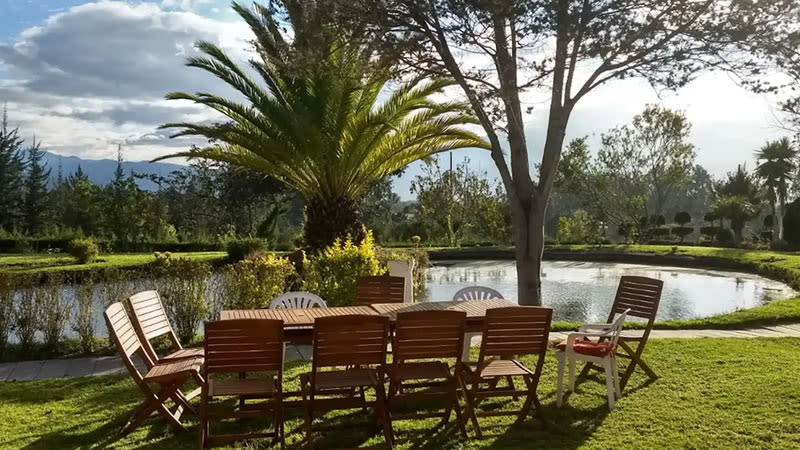 Beautiful country house with large social areas ideal for groups of up to 10 people to have a relaxed stay. This gorgeous Airbnb features
Indoor pool
Whirlpool
Sauna
Board games
BBQ area
Wood oven
4000 square meters of garden
Terraces to enjoy the view of the Andean region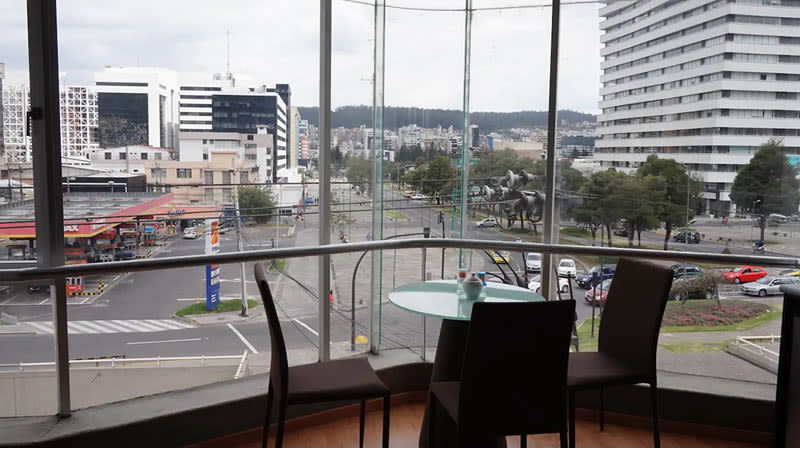 Stay in an Airbnb right in the heart of Quito, where everything is just a walk away. The apartment is within a walking distance from parks, shopping malls, 24/7 dining, cultural events, the biggest stadium in the country, medical centers. The place is 5 minutes (in taxi) away from plaza Foch and in a strategic location to discover Quito.
The apartment has a King size bed and a single-sized sofa bed.
Stay in a luxurious and modern apartment with a great view of the city. Enjoy living and working with a 100mbps internet connection and a keyless entry to the apartment.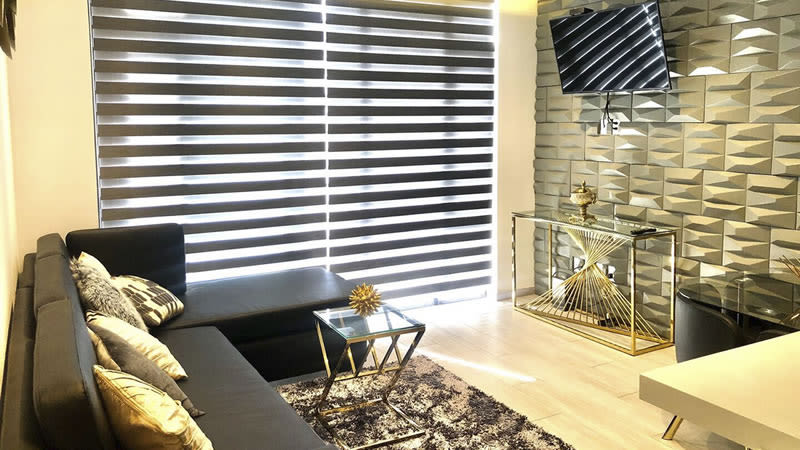 Luxurious apartment in the best area of Quito, Business Center, surrounded by tourist attractions, restaurants, bars, shopping centers and parks.
In the building you will have access to:
Fully equipped gym
Terraces
Kids area
Hydromassage, Sauna
Swimming Pool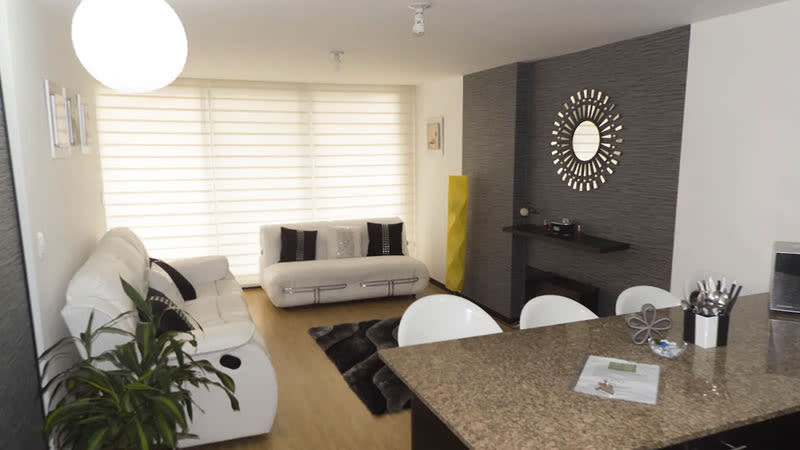 Beautiful suite, great view, comfortable, spacious, with all services such as WiFi, chimney, oven, washer/dryer, iron, cable, equipped kitchen 1 1/2 baths, balcony, bedroom(queen bed), parking, privileged area close to everything, security 24 hours.
It is a beautiful Suite, cozy, comfortable, elegant, and with all services for a special stay. Hot water 24 hours, washer and dryer machine, electric stove, oven, balcony, cable TV, WIFI, parking, communal terrace with an area for events, a place for barbecues; gym fully equipped; security 24/7.
You can find many sites of interest in the area such as Mariscal, an area with bars and restaurants (5 minutes walking).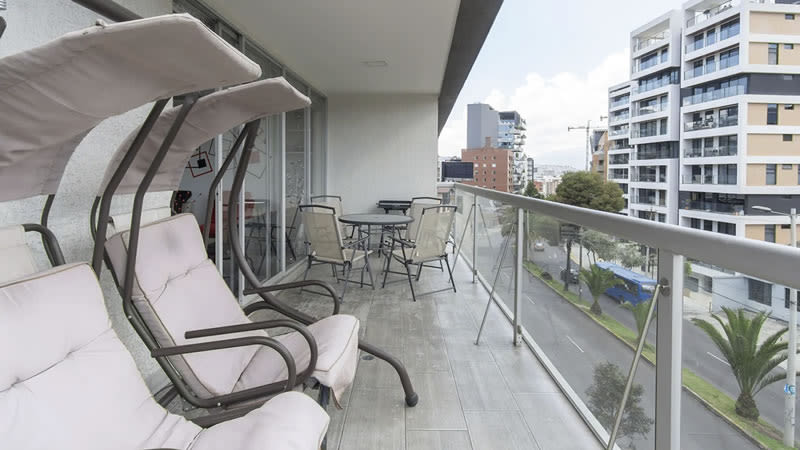 Stay in Quito in a premium luxury Airbnb apartment, in the business center area. This apartment is in a great building with lots of amenities like:
Fully equipped gym
Terraces
Kids area
Hydromassage, Sauna
Swimming Pool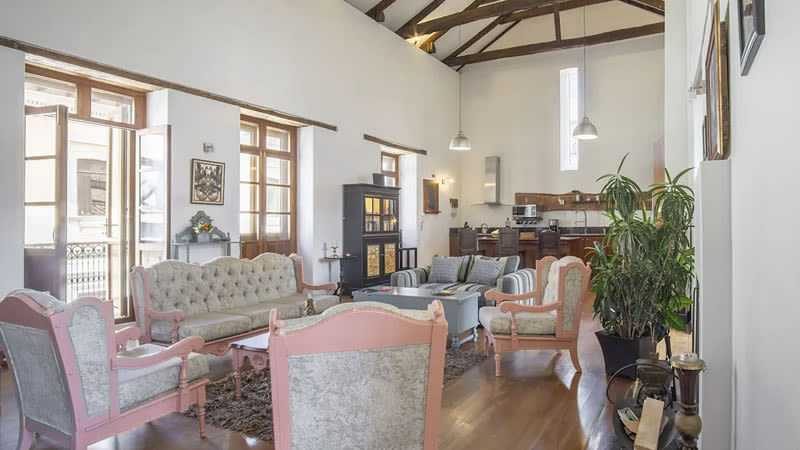 This colonial house was tastefully restored by renowned architects and artists of Quito, retaining the style and recovering key period pieces, like their stone columns, wooden beams, stone courtyard, even redeemed details paint walls and wood among others. While this Loft is equipped with all the amenities you could provide a splendid stay for our guests. Undoubtedly this is a magical place that will perfectly complement its way through the historic center of Quito.
Guests can enjoy:
50-inch television with Netflix service.
SONOS audio system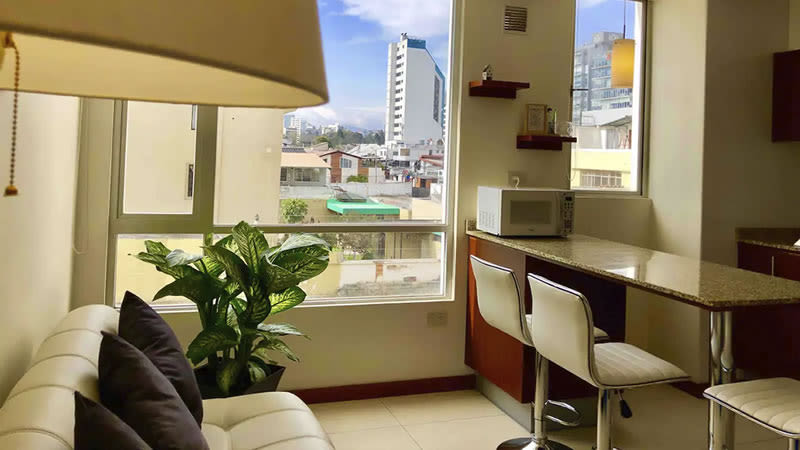 Very cozy, bright, equipped, modern and super well located. Located in the north center of Quito, Historical Center and La Mariscal a few minutes. 3 blocks from La Carolina Park and El Jardín Mall. Public transport (Ecovía) and BiciQ at a few meters from the suite.
The apartment has 1 room with Smart TV (Netflix and Youtube free), 1 iron, a full bathroom, large spaces to store clothes. Living room with 1 sofa bed and American style kitchen, refrigerator, microwave oven, complete crockery, kitchen utensils. 1 ample parking.
The terrace is huge and with a privileged view of the city and the volcanoes. The building is modern, security guaranteed, additional CCTV and magnetic access.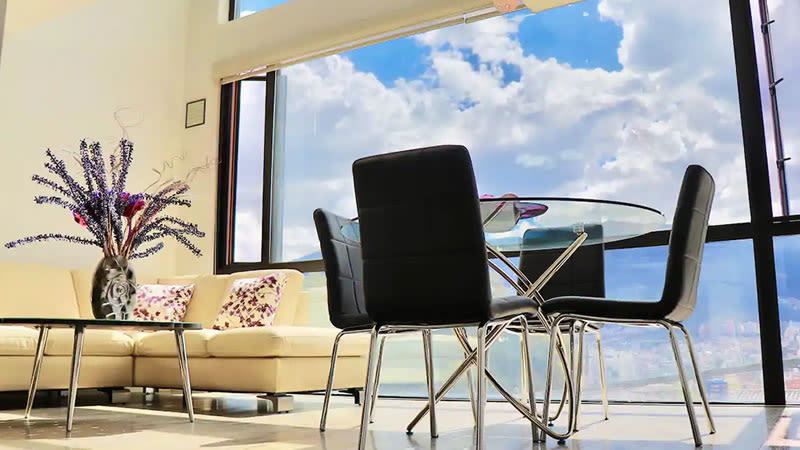 Luminous loft in a prime neighborhood of Quito, well known for its unbeatable view, and its unique safety. The apartment is modern, very tidy, and very luminous. Couples will love this cozy spot in Quito. It will provide you with the perfect launchpad for all of your tourist/business activities. High-Speed Fiber Optic Internet for remote work.
The loft is located in a modern building, and it has an amazing view.
EXPLORE MORE PLACES IN ECUADOR
As the gateway to Ecuador, Quito is the place to start your journey if you want to visit the Pacific Coast with its beautiful beaches, the Andes mountains with the Avenue of the Volcanoes and the Amazon with all its magic forests.
Quito will be your starting point to visiting Ecuador and it is also a good place to stay in the country if you want to do some remote work, before heading out to explore the more rural areas. You will find lots of new apartments on Airbnb in Quito, usually in the business district, where you cat stay in buildings that have high-speed internet and great facilities like a pool, sauna, and gym.