13 Best Airbnbs in Guatemala: Unique places to stay in Guatemala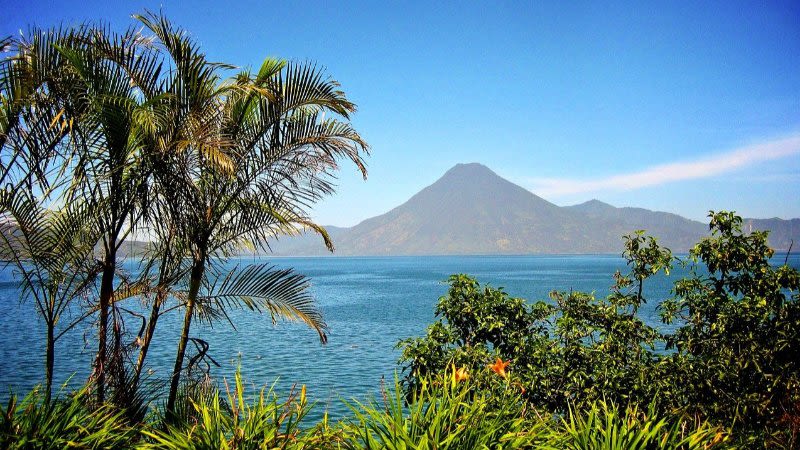 Looking for the best places on Airbnb in Guatemala? When planning a trip to Guatemala, you should try to mix days of exploring the country with days of chillout and relaxation, making the most of the beautiful nature and amazing views.
Guatemala is also known as the "Heart of the Maya World", since it is a country where the legacy of the Mayan civilization endures to this day due to its traditions and the culture of its people.
When searching for the best places to visit in Guatemala you shouldn't miss a visit to Tikal National Park, the colonial city of Antigua Guatemala, the amazing Lake Atitlán and also the natural monument Semuc Champey.
We have selected the most unique places to stay in Guatemala, which will make your visit special and will help you enjoy your time exploring this fantastic country.
We have selected the best Airbnbs in Guatemala, offered by Superhosts, meaning that you will get great services and you will find plenty of amenities that will make your stay comfortable and stress-free.
3 great value Airbnbs in Guatemala
Open a wall of retractable glass and let fresh air mingle with traditional furnishings and elegant artworks beneath the vaulted ceiling of this magnificent designer home.
Revel in majestic volcano views from the solar-heated bubble pool or from the spacious open-plan home wrapped in an acre of lush tropical gardens. Enjoy tranquility and relaxation to the songs of exotic birds.
Indulge in the luxury of this amazing Airbnb villa in Antigua, with daily housekeeping, laundry service included with the rental of this property. An exclusive 24/7 chauffeuring service for the entire Antigua valley is also available.
Check price & availability on Airbnb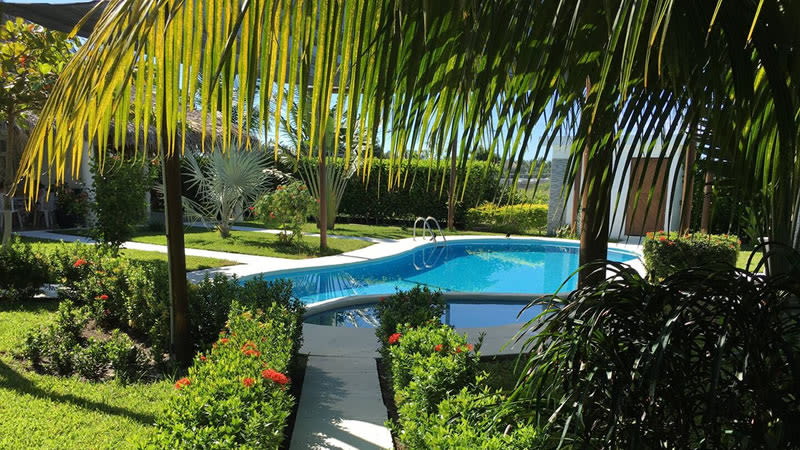 Totally private beach house for family and friends vacations in Monterrico, on the Pacific coast of Guatemala. The house has a living room, dining room and kitchen equipped with basic appliances and utensils. Located 250 meters from the beach, and located 8 kilometers before reaching the city of Monterrico, in Aldea Candelaria Km. 139. This house is ideal if you want to avoid the noise and crowds on the beach but you still want to be close to the nightlife and attractions in Monterrico.
The house is equipped with TV and cable, WI FI signal, fans in the living/dining room area, air conditioning in the 3 bedrooms. Corridor area with hammocks, tables, chairs, grill (BBQ), bathrooms and showers near the pool and inside the house.
Check price & availability on Airbnb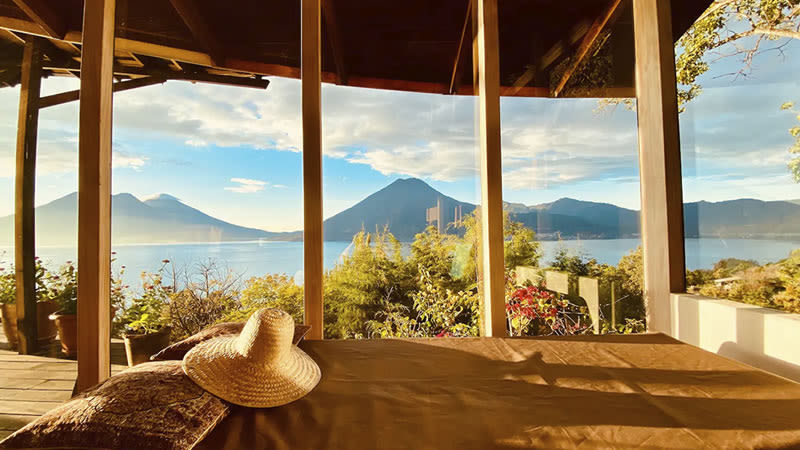 Stay in the #3 Most Liked AIRBNB on Instagram in the WORLD for 2020! This is truly the most unique Airbnb in Guatemala, with spectacular views of Lake Atitlan!
Peace, nature, tranquility and spectacular views await you here above Lake Atitlan, nestled between nearby San Marcos and Tzununa. Enjoy the tranquility of nature and the absolutely stunning views, 180 degrees+ of the lake in this private modern-designed new villa perched high upon the hills of peaceful Pasajcap.
It's a modern house built on a beautiful hillside offering stunning panoramic views of the lake. The entire front is all glass. It's private, peaceful and romantic, truly a paradise!
Check price & availability on Airbnb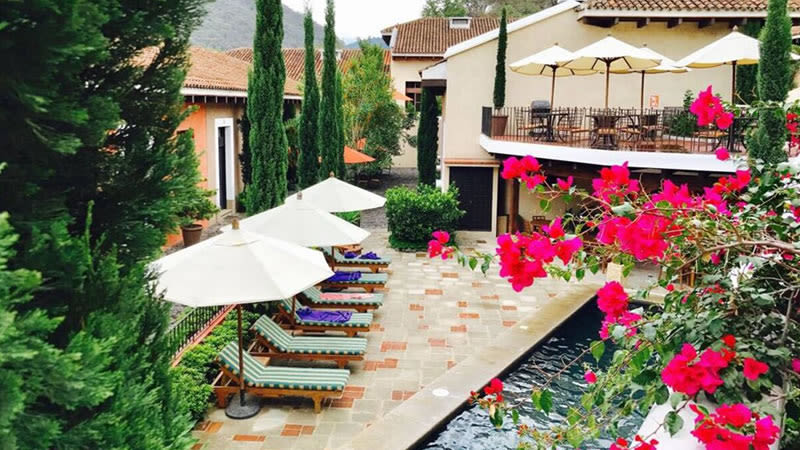 Exclusive condominium - stay in a fully equipped villa in Antigua, 10 minutes walk from the central park, shuttle service to drop off and pick up in the center of Antigua, with own parking, heated swimming pool, cava, rest areas, ambient music, gardens, 24/7 security, golf cart for luggage transfer, convenience store outside the residence.
This is a unique place to stay in Guatemala, ideal for couples, very comfortable and cozy, with Wi-Fi service, 2 TV, a full kitchen, a wine cooler, 2 large sofas in the living room.
Check price & availability on Airbnb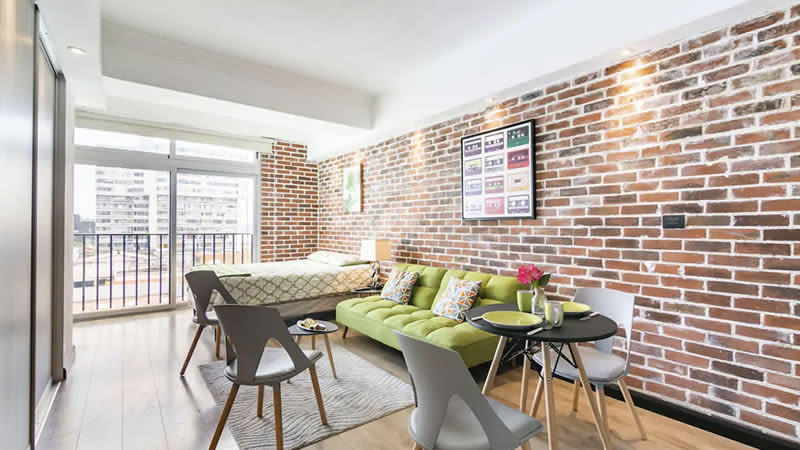 Apartment Studio located in Historic City in Guatemala City, surrounded by different restaurants, cafes & shops, four blocks away you can find historical buildings such as Palacio Nacional, Catedral Metropolitana, Portal del Comercio and popular places such as Parque Central and Mercado Central. The building has awesome views, you will really love staying in this Airbnb apartment in Guatemala City.
On the rooftop, there is an exclusive restaurant, with nice views of the city.
The apartment also has a nice balcony, which overlooks the National Palace and the Dome of the Cathedral, which are two of the main attractions in Guatemala City.
Check price & availability on Airbnb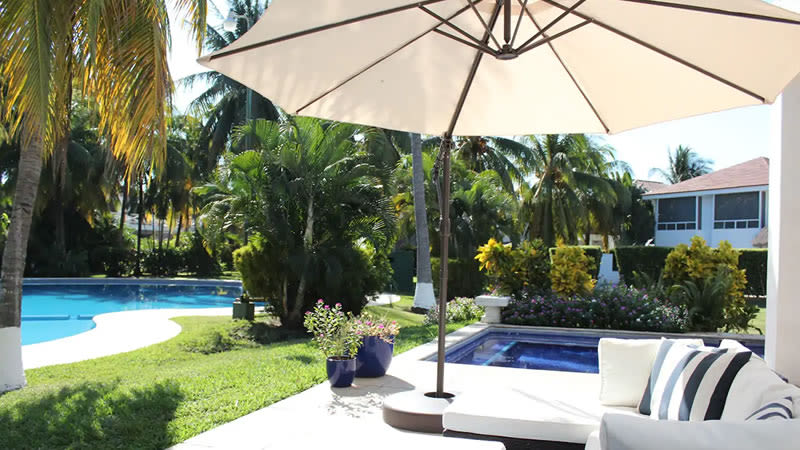 Beautiful Airbnb beach home inside a gated community in the Port of San Jose, Guatemala. The capacity of this villa is 12 people maximum, so it is great for family vacations on the beach.
Upstairs you have 6 bedrooms (with A/C), 7 full bathrooms, a Living room
(All bedrooms have A/C and private bathroom).
Downstairs:
Dining rooms (one inside (with A/C) and one outside)
Living room (with A/C)
Kitchen (with A/C)
Bar (with A/C)
Barbecue
Outdoor bathroom and shower
Large PRIVATE Jacuzzi
Large pool with children and adults area that is SHARED with 6 neighbors.
Check price & availability on Airbnb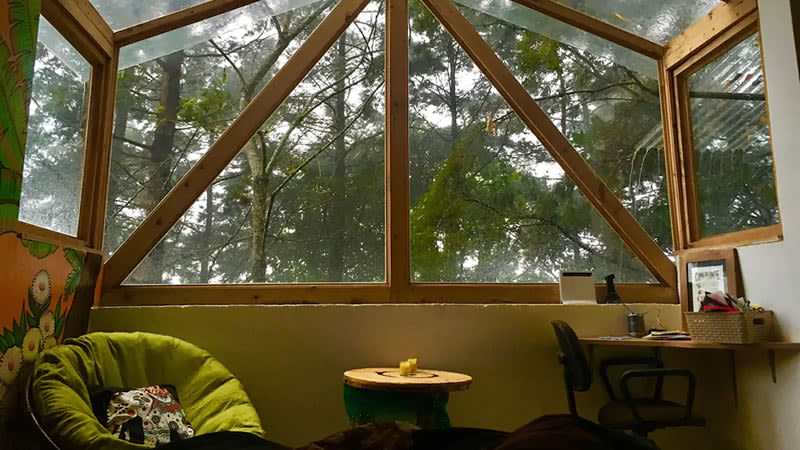 A beautiful cozy and artistic house in the mountains of Antigua Guatemala! (15 minutes ride). This cabin is close to the Earth Lodge and Hobbitenango. A perfect nature gateway!
This place is a little house with lots of windows with lovely views of the forest that is in front of the house.
Check price & availability on Airbnb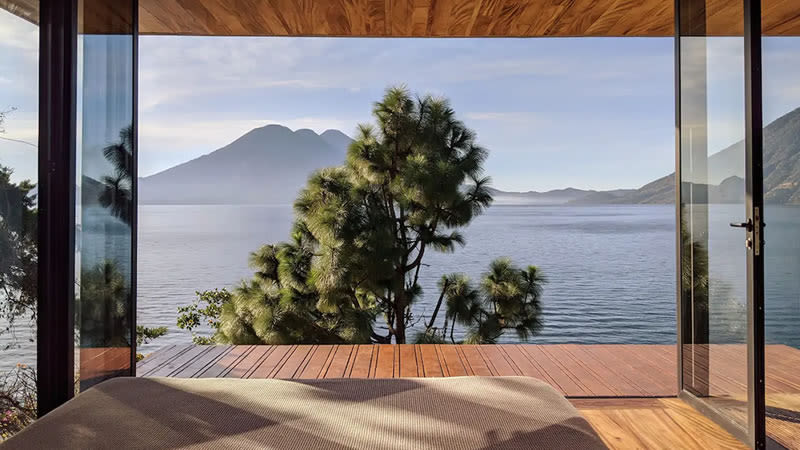 Wake up in your king-sized bed to one of the most amazing views in the world. Enjoy a swim "beneath" the volcanoes and hang out on the dock. At the end of the day settle back with a glass of wine as you watch the sunset.
The studio, newly completed in July 2019, is an open-plan, modern-style, lakefront apartment. The hardwood floors and ceiling, together with the floor-to-ceiling windows, make the most of the magnificent views we have of the lake and the volcanoes.
This unique Airbnb in Guatemala is located between the villages of Jaibalito and Tzununá, on one of the most remote and quiet shorelines of Lake Atitlan. The property is accessible via boat or the public footpath (there is no road access). It is a 5-minute boat ride to these two neighboring villages, or a 30-minute walk to Jaibalito, and a 60-minute walk to Tzununá.
During daylight hours, public boats pass by the houses' dock every 20 minutes. These boats can be flagged down as they pass our dock and they stop at all the villages along the northern shore of Lake Atitlan. If traveling by public boat is not your style, private boats are available to take you anywhere on the lake.
Check price & availability on Airbnb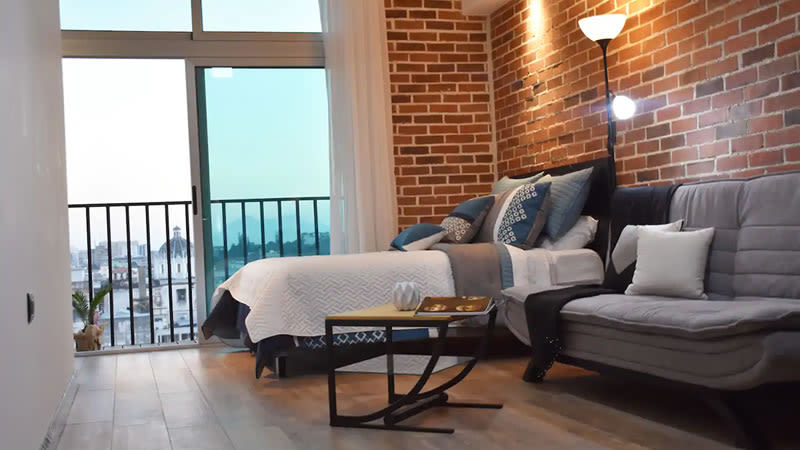 This cozy loft allows you to have the comfort and ideal location for your stay in Guatemala City. It has all the services and a balcony with beautiful views.
Just a few steps you can find a variety of restaurants (even in the same building!), Cafes, bars, buildings and historical monuments, craft market.
The good location allows you to have easy access to all areas of the city and in 15 minutes you can get from La Aurora International Airport, taking an Uber or taxi.
Check price & availability on Airbnb
If you're looking for a chill place to relax near the beach in Guatemala, surrounded by tropical plants and the sound of birds, Luna Nueva- La Sandia Bungalow is for you!
Luna Nueva is located on the property of a private home in a quiet neighborhood just 200 steps from the ocean and less than a five-minute walk to restaurants and nightlife. You can see both sunrise and sunset from the second-floor guest terrace and hear the waves in the distance. There is a pool for cooling off, a fully equipped community kitchen and a large upstairs guest terrace with hammocks just calling your name!
There are four bungalows total, three located at the back of the property next to the pool and community kitchen and a fourth bungalow located at the front of the property off the main house.
Check price & availability on Airbnb
SEE ALSO