18 Best Things To Do in Bucharest, Romania - Local Guide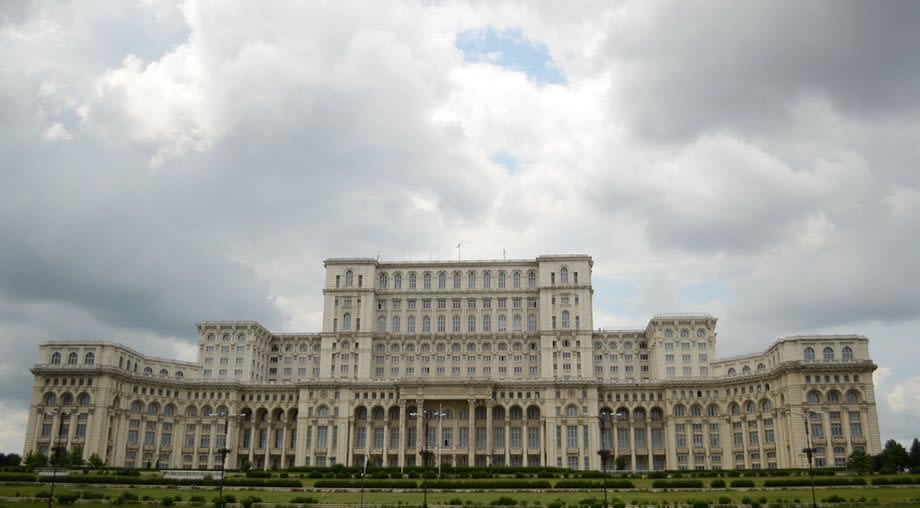 The capital of Romania has long been an underrated city in Europe, but in the last few years, it has been getting lots of attention due to the lively nightlife and the friendly people that live here.
Bucharest is a wonderful place to discover on foot, so the best times to visit would be during spring or autumn when the weather is ideal for long walks. During summertime temperatures often surpass 30°C and during winter it's usually very cold and with plenty of snow, so it's best to stick to spring or autumn for a first visit especially.
City break in Bucharest – How to spend a Weekend in Bucharest
Bucharest is a city of 2 million people, with a fairly large urban area, but if you want to come for a short visit, then 3 days are enough to discover the city's main sights and get a taste of the nightlife.
Most young people in Romania speak English very well and they are very friendly, so if you have any doubts or are in need of indications, don't be afraid to ask someone on the street. People are happy and still surprised when they meet tourists in their city, but they will try to assist you gladly.
Where to stay in Bucharest
We recommend staying somewhere central, either in the Old Town, on in the areas known as Piata Romana and Universitatii. These are the most central areas, close to most of the attractions in Bucharest and with easy access to all types of public transport (metro, buses and trolley). Look for places that are close to one of these metro stations: Piata Unirii, Universitate or Piata Romana.
We recommend also to look for an apartment on Airbnb, as they are usually cheap, central and nicely decorate. Prices for a central studio start at €30 per night even in the summer season and a nice 2 bedroom apartment is anywhere between €40 to €50. Of course you can always find something more expensive, but if you book with some time in advance you will get a really good deal.
Keep in mind that the Old Town is usually noisy, especially during weekends, so you should avoid it if you don't want to party all night long while you're here.
What to do in Bucharest
There are plenty of things to do in Bucharest, but if you're visiting for the first time, you should try to combine sightseeing, with a few visits to museums that are essential to understanding more about the Romanian culture. Besides that, you should, of course, save some energy for a bar crawl in the Old Town, or even a night of clubbing, especially during the weekend.
1. Visit the Old Town of Bucharest (Centrul Vechi)
The Old Town, called Centrul Vechi in Romanian, is located right in the heart of Bucharest and you can easily get here by metro or by any other type of public transport.
During the day time you can see the old buildings and the beautiful architecture and maybe pay a visit to the Stavropoleos church, where you can spend a few quiet minutes admiring the lovely courtyard.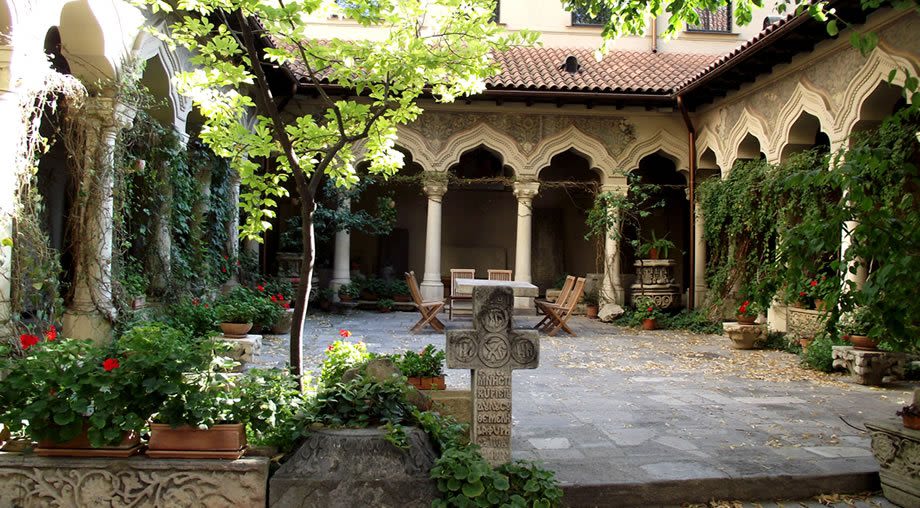 Also, in the Old Town you shouldn't miss a visit to Carturesti Carusel, a popular bookshop in Romania, named by many publications as one of the most beautiful bookskops in Europe. It's situated in an old restored building and even if you don't plan to buy a book (they have books in English and many other languages as well), you can go in to take a look and maybe have a cup of coffee in the café-bar upstairs.
2. A night visit to the Old Town for the best nightlife in Bucharest
Bucharest is a lively city and prices for going out are low compared to other capitals from Western Europe. In the evenings the Old Town gets busy with all the people coming from work for something to drink even during the weekdays.
There are plenty of bars in this area of Bucharest, but don't miss a visit to Caru' Cu Bere – a traditional restaurant, more expensive than other places, but worth a visit for the beautiful interior. Another restaurant that serves traditional food in the Old Town is Taverna Covaci, with tasty and authentic Romanian food, plus the prices are lower here compared to Caru' Cu Bere.
If you'll be here for more than one day you should explore around and try different bars every night, just to experience the atmosphere.
3. The Palace of Parliament – Casa Poporului
The Palace of Parliament in Bucharest is also called The People's House and it's the largest administrative building in the world.
It was built during the communist era, when Romania was ruled by Nicolae Ceausescu, who commissioned the gigantic construction on the site of some monasteries that were demolished.
A complete tour to visit the Palace of Parliament costs around 12 Euros and you should book ahead.
4. Bucharest Fountain Show (Music and Light Show)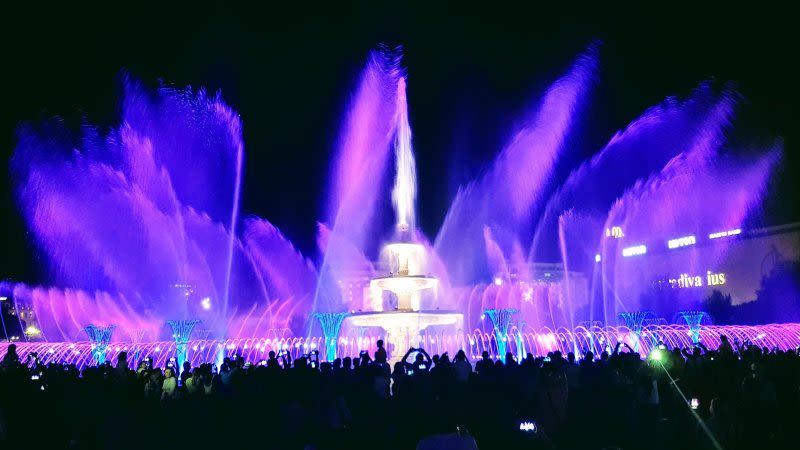 These fountains have been renovated in 2018 and now they are looking spectacular and they are one of the best attractions in Bucharest.
There's a music and light show every weekend during the spring, summer and autumn nights, while it is warm enough to enjoy it properly. The music fountain at Piata Unirii usually is functional between the first weekend in May and late October.
Schedule for the Music and Light Show at Piata Unirii Fountains - Simfonia Apei (Water Symphony)
May & June: starts at 21:00
July & August: starts at 21:30
September & October: starts at 20:30
The show is on every Friday, Saturday and Sunday (according to weather conditions).
5. Take a walk on Calea Victoriei
Calea Victoriei is a boulevard in central Bucharest where you can take a long walk to admire monumental buildings with great architecture like the CEC Palace, the Atheneum building and many more. Take your time, there is even a small park on the way where you can rest and then continue your journey.
You can also try an artisan beer at Romanian Craft Beer (Fabrica de Bere Buna - Romanian Craft Beer Bar) on Calea Victoriei 91, 93, or if you're in the mood for something sweet we recommend the Mango sorbet ice-cream at Sweetology on Calea Victoriei 122.
Best Parks in Bucharest
The capital of Romania has several large parks, where you can take long walks or even a boat ride on the lake.
6. Herastrau Park (King Michael I Park)
Formerly known as Herastrau Park, it was recently renamed as King Michael I Park, in honor of the late king's memory. But most locals still call it Herastrau Park, although the name change took place in December 2017.
A visit to Bucharest wouldn't be complete without a visit to Herastrau. Allow a few good hours for a visit here, since this is the city's largest park and a complete tour around the lake is around 5 to 6 km.
You could also opt for a boat ride on the lake or if you prefer it, from spring to autumn you could also rent a row boat and explore the lake by yourself. Just be careful not to fall in the water, it's not safe for swimming.
There are many restaurants and clubs in Herastrau, especially in the north part of the park. During the summer there are several high-end outdoor clubs, with great parties in the weekends. On the other side you can get something to eat at Beraria H, the largest beer house in Eastern Europe. You should serve a cold beer with some Mici – a typical Romanian food served, made of ground meat and served with mustard.
Insider's tip: if you visit Bucharest in spring and come to Herastrau Park, don't miss the Japanese Garden inside when all the cherry trees are in blossom. It's a lovely view, so cheerful and colorful and a great place for an urban picnic.
7. Cismigiu Gardens
Cismigiu is another beautiful park in central Bucharest, close to University Square and the Old Town – maybe 15 minutes walk. There's a big lake in the center of the park and from late spring to autumn you can even hire row boats and pedal boats for a spin on the lake (it's cheap, around 3 euro/hour for a boat).
Cismigiu is not as big as Herastrau Park, but it's charming, with plenty of old trees and shaded alleys, great for a walk during the hot summer days. There's also a few terraces where you can enjoy a bite to eat or a drink, although it may be more expensive and not as good as other restaurants in town.
8. Other parks in Bucharest
Besides Cismigiu and Herastrau, Bucharest has plenty of other parks situated in neighborhoods farther from the city center: Carol Park (Liberty Park), Drumul Taberei Park (also known as Moghioros Park), Tineretului Park and Alexandru Ioan Cuza Park. If you want to get more of a taste of local life here in Bucharest you can head down to one of these parks and spend a few chilled hours away from the busy city center.
Museums in Bucharest
9. Grigore Antipa Museum
The National Museum of Natural History is situated in Victory Square (Piata Victoriei), close to the Government building (Victoria Palace). They have a large collection of animals from different areas of the world and sometimes they have temporary exhibitions like the one with venomous snakes and other reptiles.
Grigore Antipa Museum is a great place to visit if you're looking for things to do with kids in Bucharest.
Prices: Adults – 20 lei (aprox. 4,5 euro), Kids – 5 lei (aprox. 1 euro), Photo tax – 10 lei (aprox. 2 euro)
Schedule: Summer – Tuesday to Sunday: 10-20; Winter - Tuesday to Sunday: 10-18. Mondays closed.
Address: Sos. Kiseleff nr. 1. You can get here by Metro at Piata Victoriei Station.
In the same area as the Grigore Antipa Museum you can visit 2 more interesting museums:
10. Romanian Peasant Museum
Cheap entrance and you can learn lots of info about rural life in Romania. It's nice to see if you also plan to go to the Village Museum. UPDATE 2017: at the moment the museum is closed due to renovation works to the building. During the weekends there are sometimes yard sales or other types of events organized in the museum's back yard.
11. The Museum of Geology
Even if you're not that passionate of geology you can go in and take a look. The good thing about the museums in Bucharest is that they have cheap tickets, so it won't cost you more than 2 euros to get in.
As you can see, there are plenty of museums in this area, a sort of Museum Quartier in Bucharest, with plenty of things to discover.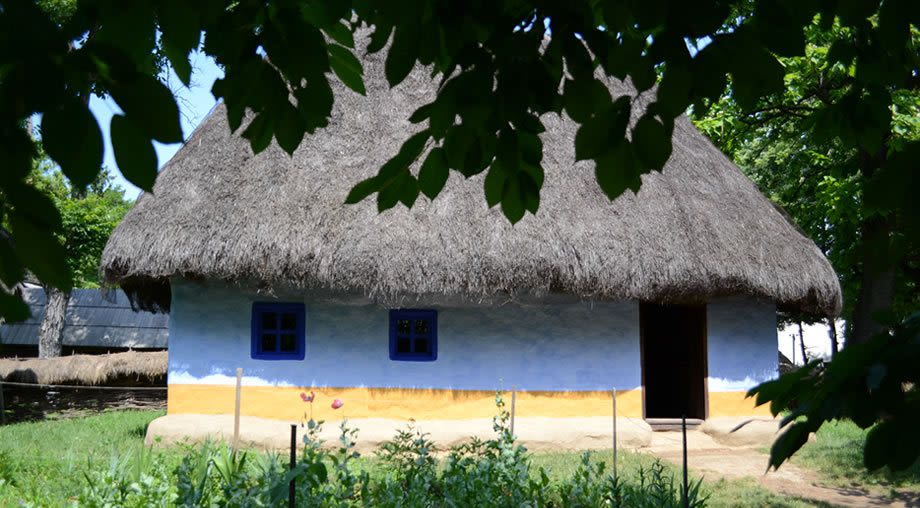 12. Village Museum – Muzeul Satului
For many tourists, The Village Museum is the most interesting museum they can visit in Bucharest. It's an open air museum where you can see lots of old traditional houses from all regions of Romania and you can even go inside some of them to see how people lived back in the day.
The Village Museum is in the same area as Herastrau Park so if you go to that part of the city you should visit both places.
Tickets: Adults: 10 lei (aprox. 2 euros), Kids - free entrance
Schedule: Monday 9.00 – 17.00, Tuesday – Sunday 9.00 – 19.00
Address: 28-30 Kiseleff Blvd., 1st District
You can get here by bus or by metro: Aviatorilor Metro Station – Line M 2.
Monuments in Bucharest
13. Triumph Arch – Arcul de Triumf
Just like Paris and other cities, Bucharest has its own Triumph Arch building to celebrate the end of the first World War. It's situated near one of the entrances of Herastrau Park and there is even a bus station right in front if you want to come here by public transport.
14. Memorial of Rebirth in Revolution Square
This monument commemorated the victims of the Revolution that took place in 1989 and it was inaugurated in 2005. Called by many locals "the potato" due to the resemblance of the metal crown to the actual vegetable, the monument was vandalized in 2012 when someone threw red paint on the white marble, giving the impression that it is bleeding. ­
If you do the Calea Victoriei walk from one end to the other you will pass by Revolution Square and the Memorial of Rebirth.
15. The 2 monuments for Kilometer Zero in Bucharest
2 monuments marking the same things?
It may seem weird, but here's how it goes.
The first one is at Sfantul Gheorghe Square (St. George Square) inside the church's yard. The church is also called Sfantul Gheorghe and from this monument is where all distances are measured. The monument combines geographical elements with astrological ones, and although it's not anything sensational, it's worth a stop if you are in the area. Plus, go in and visit the old church, it's really beautiful inside.
The monument is close to University Square and across the street from one of the "entrances" to the Old Town. See how it's all connected here?
The second monument is a Milestone which is supposed to symbolize the Km 0 of democracy in Romania. It is installed just a few hundred meters from the other monument, in University Square, in front of the National Theater Ion Luca Caragiale.
16. Shopping in Bucharest
Or what you can do in Bucharest when it's raining or it's overcast
If there's one thing people in Bucharest love to do, it is shopping. That's why the city has more shopping malls per square meter than many larger cities in Europe.
You have AFI Cotroceni Mall – easy to get to by metro and it has an IMAX and an indoor ice skating ring, plus a zipline for kids and a small indoor roller coaster. It can be a fun way to spend a few hours if it's raining outside.
Baneasa Shopping Mall is located in the north of the city and it's harder to get to by public transport, although there is a bus line that gets there. You could get a cab if you want or even an UBER. It's more upscale and you can find more high end shops here.
There's also Veranda Mall and Promenada Mall, both closer to the city center, but much smaller than the previous ones mentioned.
Mega Mall is a huge shopping mall, the largest in Bucharest, so come prepared to spend a good few hours here if you want to visit all the shops.
Unirii is a large department store right in the heart of Bucharest and close to the Old Town. Here you can find big brands along local brands and other unique types of stores, plus lots of jewellery stores. Afterwards you can go for a drink in the Old Town or at there are some restaurants at the last level of the store.
Yard Sales – the concept of yard sales has started to pick up interest in Bucharest, but it's hard to say when or where the next one will be. Usually they are organized in bars or pubs, places that have an outdoor space during summer months and sellers come with items of clothing that they don't wear anymore or vintage clothing (in good condition). You can find small gems here if you have the patience to look and you can find out when the next yard sale is (usually during weekends).
Gradina Icoanei – a small park near Romana Square (Piata Romana) with a great restaurant – Gargantua (prices are higher than most restaurants in the city). You can get lost on the streets around and admire the old architecture of the buildings. Unfortunately, if you see a red dot on the building it means is not safe in case of an earthquake and lots of building in this area are classified as unsafe due to the lack of maintenance.
Gradina Eden – this is another type of garden in the form of a beer garden/chill out space right in the center of Bucharest, on Calea Victoriei 107. It's like an urban jungle, with hammocks and chairs where people come to grab a drink after work or to relax in the weekends. It has a great atmosphere during the summer months and you should check it out.
Infinitea Tea House - Strada Doctor Grigore Romniceanu 7
Tucked away from the city center, but still not very far, this tea house has a nice boho garden, ideal to relax with an amazing cup of tea. Price varies between 3 – 6 euros for a tea, but you will spend at leat 1-2 hours in a zen space where you can relax and admire the beautiful décor.
18. Festivals in Bucharest
Bucharest has started to enter the scene of the music world and there are a few festivals that you attend if you happen to be here during that time: Summer Well, TIMESHIFT, The Mission.
During the year in the weekends there are even other types of events like Street Food Festival, BurgerFest, Craft Beer Fest, Gourmet festival where you pay a small entrance fee in order to get access to a great variety of food in an area with entertainment and concerts. Just look for more info about what's going on in Bucharest at the time of your arrival.
As you can see, Bucharest is a vibrant city where you can combine culture with long nights of party, in a city as diverse as its residents. You can find many walking tours in Bucharest that can help you explore more of the city's secrets and of course don't miss the typical Romanian food, as it is super tasty and full of calories, ideal for the tired traveler after a long day of walking.