7 Best Things To Do in Brno & Where to Find the Best Beer in Brno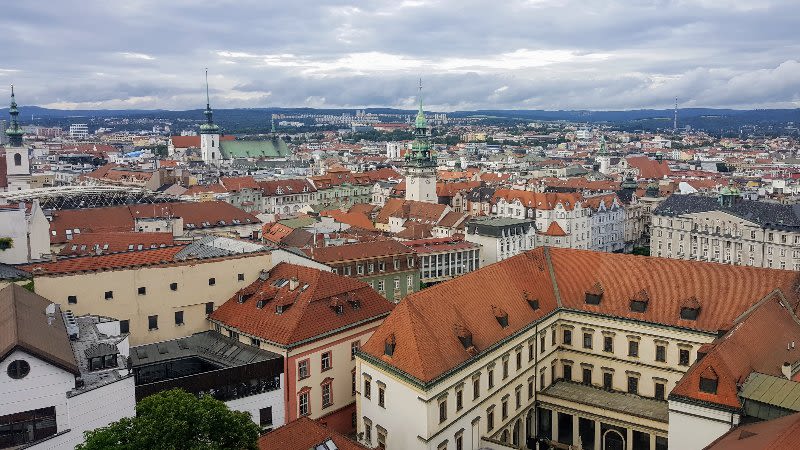 Brno is the Czech's Republic second largest city and it's situated in the region of Moravia.
Unfortunately, Brno is not as popular as other large cities in Europe and it's mostly visited by people in transit by car to other parts of Europe.
We were part of that category of people and Brno was our stop for 2 nights before heading to Vienna.
And I must confess, that Brno was a very pleasant surprise, a charming city, with beautiful old architecture, tasty food and of course... lots of Czech beer.
Where to stay in Brno - eFI Hotel
We chose eFI Hotel for our weekend trip to Brno and I think it was a great hotel for us, close to the city center and with large rooms and apartments.
We actually booked and apartment for the 4 of us, which only costed around 60 euros/night including the breakfast buffet, which is a really good price for Europe and for the size of the apartment (around 70 square meters and with a large terrace, offering a view towards Spilberk Castle).
When we arrived, the girl at the reception offered us a card with 5% discount for their restaurant, plus a credit to use in the restaurant based on a percentage of our room cost, plus some cards for a free drink at their restaurant. All in all it was a really good deal and the food at their hotel is really taste and well priced. Plus during the weekdays they have a lunch menu for around 5 euro per person, which is again a great value for a meal at a restaurant in Europe.
We tried their typical goulash with the poached bread that has no crust and of course we had to taste the beer, as well as the complimentary wine glass with a wine from the Moravian region.
Note: we were not paid by the hotel or sponsored in any way, this is just a genuine recommendation because I think they really deserved it.
Things to do in Brno & Places to visit
Old Town Hall
The building of the Old Town Hall should not be missed when visiting Brno, as this features this unique Gothic style entrance and inside you ca find more info about the city, as it is a Tourist office as well. If you go in you will get to see the Brno dragon - a crocodile hanging from the ceiling. Plus, for a view over the city you can even climb to the top of the tower.
Entrance fee: 60 CZK for adults (~ 2,3 euros)
Brno Ossuary - The Ossuary of St. James Church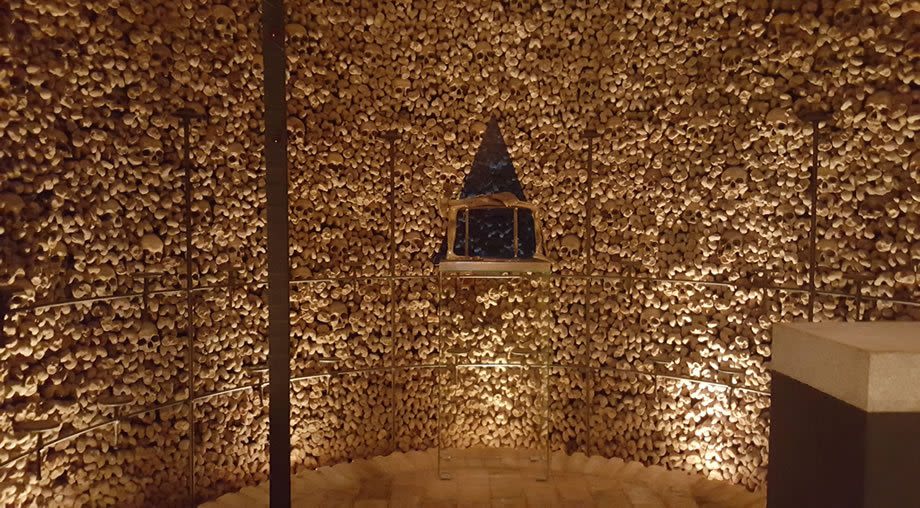 This is the second largest ossuary in Europe, after the one in Paris so we were tempted to go in and visit.
Situated in the Jakubské square, you go down a flight of stairs just 2 m underground and you get inside this sanctuary filled with the bones of approximately 50 000 people.
There is no tour and no guide to explain more in detail about the history of the place, so you go in alone and the girls at the entrance will hand you a pamphlet printed on a A4 page with some info, which you have to return when you go out.
Although for me it was interesting to see, there's not much to do in there so a visit will not take you long, probably 15 minutes max, or more if you spend more time doing photos.
I think there's still room for improvement in making this a better experience for tourist who wants to see the ossuary in Brno and more information could be provided, perhaps even an audio guide.
Nonetheless, a chilling and dark experience in Brno, one of those unusual things that is unique to this city.
The ticket for the ossuary costs 5 euros/person.
Cathedral of St. Peter and Paul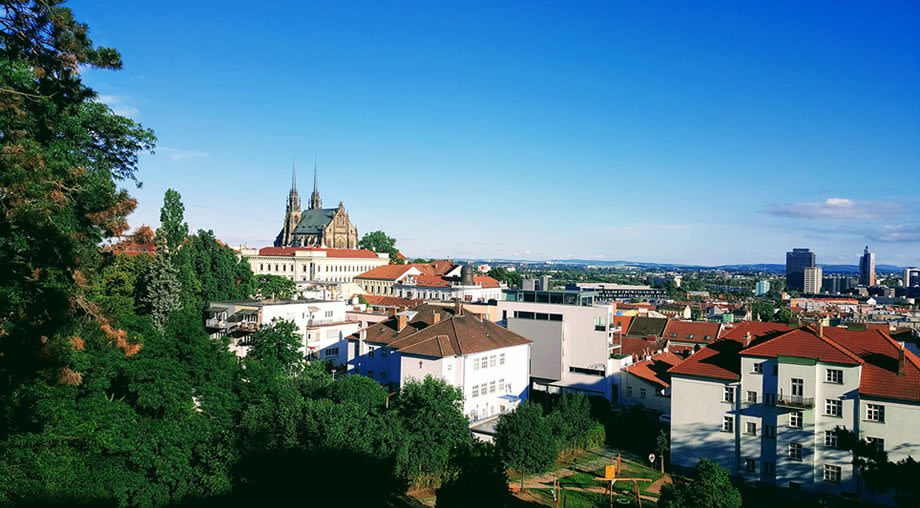 You will see the cathedral from most parts of the city, as it is situated on the Petrov hill and it's a bit of a hike to get there, but not so much to get you discouraged.
The church is free to visit but there is an entrance fee of around 1,5 euros to go up in the tower. (You can only pay with cash and in local money, so come prepared - we had to go back to find an ATM to withdraw money, so we ended up hiking the hill twice).
The view from the tower is really beautiful as you can see almost the entire city and also the castle.
Spilberk Castle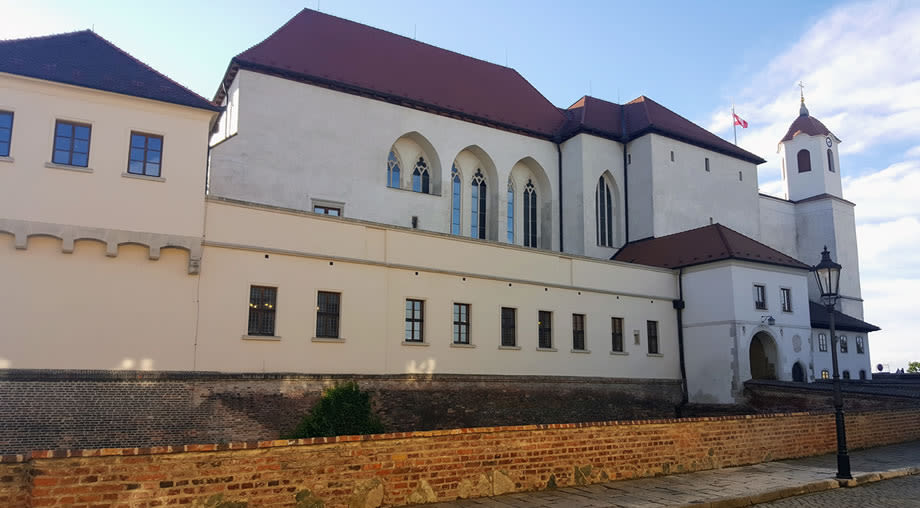 From the Cathedral of St. Peter and Paul we were headed to the Spilberk Castle and again we had to do some exercise and go up through a park until we reached the castle grounds.
The walk itself was very pleasant and part of the experience, as it was very quiet and with almost no one around. There are a few benches along the way to stop and take a break.
The ticket for the Spilberk Castle costs 10 euros and you get access to the casemates, watch tower, the bastion and the permanent exhibitions. You can also walk for a bit on the walls around the castle for free and enjoy the view if you don't want to go in.
Cabbage market
This market is situated right in the historic center of Brno and you just can't miss it if you're walking around.
You will find a lot of fresh produce, flowers and fruit. If you're interested in homemade products like honey, cheese and other things, then this is a good place to look around, as there are lots of producers at the stalls in the market.
Brno Astronomical Clock & Namesty Svobody
First of all the look of this clock is long disputed and somewhat of a controversy in itself...it's meant to resemble a bullet, but due to its phallic shape, you can easily imagine what most people associate it with...
Beyond its shape, the Brno Astronomical Clock has an interesting story behind it.
It is meant to remind the people of the 1645 Swedish siege of Brno, when the Swedish general had announced that if the city doesn't fall by noon, their army will retreat and leave Brno alone. So the people in the city thought of a trick and they made the clock in the cathedral in the square in the square to announce noon time an hour earlier that it should, at 11 am instead of 12.
Even 'till this day it seems that the "noon bell" rings an hour earlier and the newly installed Astronomical Clocks releases a stream of glass marbles each day at 11 am, which many people gather to bring home as souvenirs and reminders of Brno.
The Astronomical Clock of Brno is located in Freedom Square (náměstí Svobody 9) and its made out of polished granite from South Africa. Namesty Svodoy is the Main Square in Brno, a meeting place for locals, since it's easy to "meet by the clock". It has an interesting mix of architecture styles and historical buildings, plus lots of shops and bars and restaurants.
Villa Tugendhat
The renovation works at Villa Tugendhat have finished in 2012 and it's the only piece of modern architecture in the Czech Republic included in the UNESCO World Heritage Sites.
Villa Tugendhat is considered one of the landmarks in Brno and it's worth a visit, if you are passionate for architecture and you want to know more about the history behind this place.
Where to find the best beer in Brno
Recommendation of bars and restaurants in Brno that serve good beer and food
One of the best things to do in Brno: sampling the local beer and cuisine. Since beer is such a big part of the Czech culture, you should really try several types of beers in different types of bars and places, as this is one of the most authentic experiences you can have in the Czech Republic if you can find the places where the locals go to drink as well.
Výčep Na Stojáka
Běhounská 16, 602 00 Brno
This is a popular bar near the ossuary and the St James church. The name could translate to English as "standing up", as there are no sitting places inside, just a few bar stools. The beer is served from tap and they have a huge selection, from local cheap to more expensive.
Since it was summer when we visited, everyone was taking their beer outside and sitting in the small square in front of the bar, on the sidewalk and anywhere they could find an empty spot. In the evening it was pretty crowded but we did not have to wait long to get served. A beer was around 1,5 euro or 2, depending on what you ordered.
This is no fancy place and they only serve some canapes, so it's not the place to come if you are hungry and looking for a place to eat.
But the next brewery we visited in Brno had some great food and was also nearby, so read below.
Lokál U Caipla
Kozí 115/3, 602 00 Brno
We were attracted by the size and the simple design of this place, so we got in without knowing anything about it.
They serve their own beer and it was full of big groups of local people, so they bring a sheet of paper for each table, where they mark how many beers have been served there. We only served one each, so not that exciting and also not in tune with the rest of the clientele.
I also tried the tripe soup - which is different from how I knew tripe soup should be, but it was really tasty and I definitely recommend it.
We also ordered a sausage that was recommended by the lovely waitress and it was again very tasty, so we were pleased with the food and with the beer.
We really loved this place and the food (especially the tripe soup, which they only serve in their night menu), so 2 years later when we came back to Brno for 3 more days we also returned to this place and the food, beer and service were still great, so we definitely recommend them.
Since beer is such a big thing in the Czech Republic, you should definitely try a local brewery like this when visiting Brno, as it's part of the local experience.
Pivnice U Poutníka
Vstup branou č.p. 14, Starobrněnská 16/18, 602 00 Brno
This is a really authentic place in Brno for drinking in big groups with friends. Be warned that it's nothing fancy or glamorous, but to the contrary, the place might scare people off at first sight.
We discovered it by chance while wandering through the city. This bar is located on a small alley and it's not really a place that you can easily find. We heard loud talking and laughter and we found people drinking outside around the wooden tables. We went inside to the bar to order some beers and we joined the crowds outside.
By the way, don't sit waiting for someone to come and take your order, as this will not happen. You have to go inside and order yourself at the bar. We were here in summer, so sitting outside with a cold beer in hand was just what we needed during the super hot days that we experienced while in Brno.