Alicante Carnival 2019 - Dates & Schedule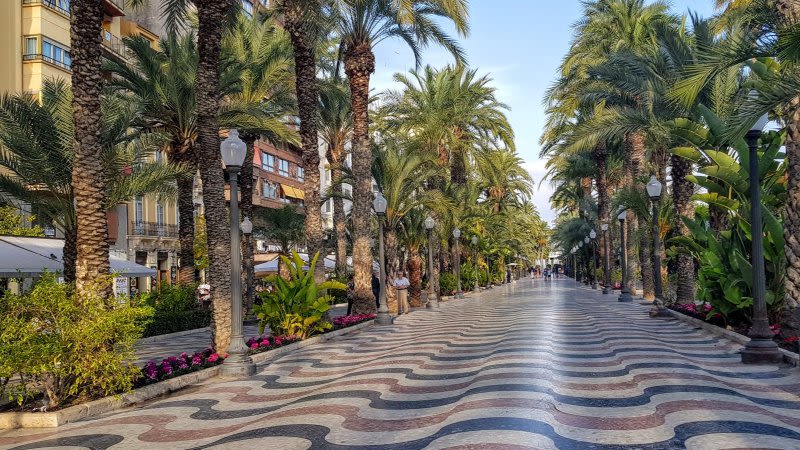 Located on the sunny coast in Spain known as Costa Blanca, Alicante is a lively town and the carnival is a great experience to party with the locals for about a week, before Lent starts.
The carnival in Alicante usually lasts for about 10 days and takes place sometimes between the months of February and March, depending on the date at which Lent starts that year.
Alicante Carnival 2019: 28 February - 10 March
The most important night of the carnaval in Alicante is the Saturday Ramblero (Sabado Ramblero), which is celebrated usually on the weekend before Shrove Tuesday.
Carnival schedule
Thursday, February 28th
Event: Jueves Lardero - Fat Thursday
What's happening: Correfoc parade. The itinerary of the parade is from Plaza 25 de Mayo, towards Calderón de la Barca, Alfonso el Sabio, Rambla Mandez Nunez, Primo de Rivera, Plaza de San Cristobal, Santos Medicos, Virgen de Belen, Abad Najera and ends in Plaza del Carmen, in the historical center of Alicante.
Time: The parade usually starts at 9:30 pm
Friday, March 1st
Event: Viernes de Pregon
Time: 9:30 pm
Location: Plaza del Carmen
What's happening: A proclamation which officially marks the start of the carnival in Alicante
Saturday, March 2nd
Event: Saturday Ramblero - the main event of the carnival in Alicante
Time: 5:00 pm
Location: Rambla Mendez Nunez
What's happening: The day starts with the Kid's Carnival and the Children's Parade, but the real event starts at around 10 pm, when the Adult Carnival begins and everyone comes in costumes to party on the Rambla Mendez Nunez. It is the most epic night of Alicante Carnival and for tourists it's a perfect reason to visit Alicante during this weekend. With music, street dancing and partying 'till morning hours, this makes Alicante one of the liveliest carnivals in Spain and if there's one night you shouldn't miss throughout the carnival, Saturday Ramblero is the one.
Sunday, March 3rd
Event: Domingo de Carnaval - Carnival Sunday
Location: Explanada de Espana
What's happening: this is a more chilled day, with plenty of events organized for children and family time in general.
Tuesday, March 5th
Event: Trial of Don Carnal - Juicio de Don Carnal
Location: Plaza del Carmen
Wednesday, March 6th
Event: Burial of the sardine - Entierro de la Sardina
Time: 9 pm
Location: Mercado Central (Avenida Alfonso el Sabio)
What's happening: the wake of the sardine starts at 9 pm and then at 10 pm the parade will start on the following itinerary: Plaza de España, Calderón de la Barca, Tomás López Torregrosa, Duque de Zaragoza, Plaza de Ruperto Chapí, Teatro, Bazán, Gerona, Rambla, Miguel Soler, san Nicolás, Abad Nájera, Plaza del Carmen. At around 11:30 pm the burn of the sardine will take place in Plaza del Carmen.
Sunday, March 10th
Event: Domingo de Piñata
Location: Plaza de Argel
Time: 10 am
What's happening: Different activities and workshops for the kids. It's a great family day, with many games for the little ones.
The carnival is celebrated nowadays in many towns all over Spain, with the ones in Cadiz and Tenerife being the most popular ones. But the carnival in Alicante has grown significantly as well during the past few years, so it's now an interesting event to take part in if you're in the region at this time of year (although it's true that Alicante is more popular as a tourist destination during the summer months).