15 Best Airbnbs in Bulgaria - Unique and Cool Places to Stay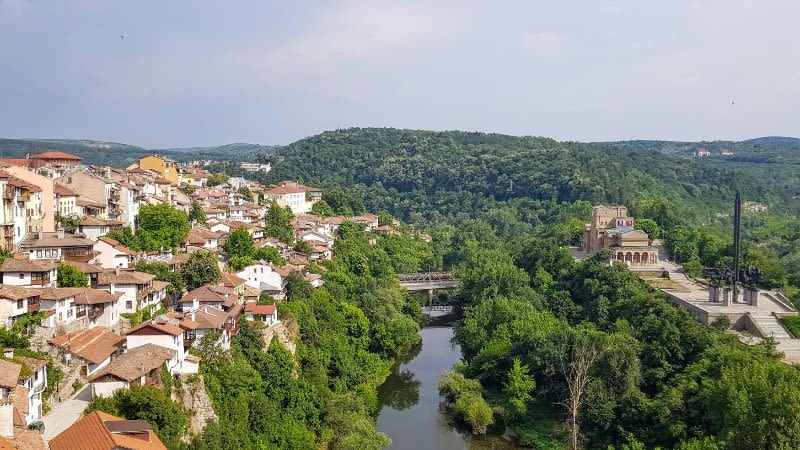 Looking for the best places in Bulgaria available to rent on Airbnb? Bulgaria might not be a big or popular tourist destination, although it is home to some really beautiful places, stunning mountains and charming towns like Veliko Tarnovo.
Did you know that Bansko is one of the upcoming digital nomad destinations in Europe? Or that Plovdiv, the second-largest city after Sofia, is considered the oldest inhabited city in Europe?
We have visited Bulgaria several times over the years and we can also recommend a few days spent on the Bulgarian coast, relaxing on the beach and swimming in the Black Sea. Stara Zagora is another small town where you can stop for half a day or you can come to the Festival of Roses, which is one of Bulgaria's most well-known events.
We have selected some of the best villas, apartments and places to stay in Bulgaria, available to rent on Airbnb from reliable hosts (with Superhost status on Airbnb). All the places on our list also have Wi-Fi, which can be useful if you plan to work remotely from Bulgaria during your stay.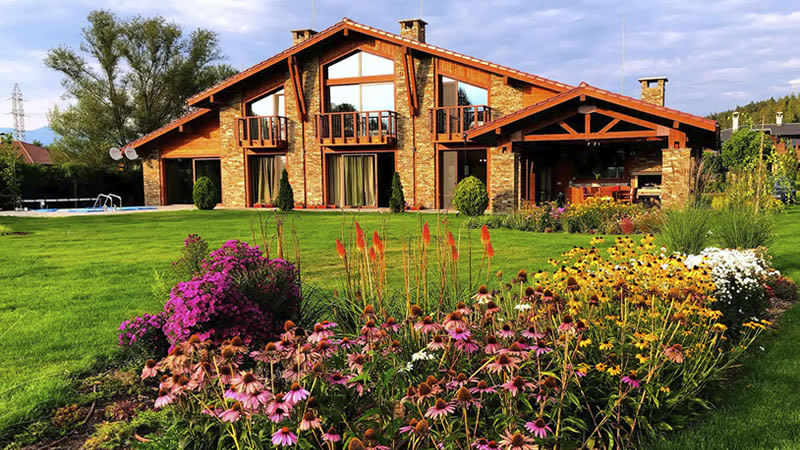 The large brand new luxury chalet is located close to the popular ski resort Bansko, surrounded by spectacular mountain scenery and it has 5 individually decorated bedrooms. The SPA disposes of a sauna, a steam bath and an open-air jacuzzi with hot spring mineral water. You can relax in the jacuzzi at any time, no matter if it's raining, snowing, or cold outside.
The large and cozy living room and dining area with an open fireplace are suitable for great parties or exquisite dinners. The terrace with the barbecue faces the large private garden.
The Chalet comprises 450 sqm. featuring five individually decorated bedrooms with ensuite bathrooms. It's the perfect luxury place to stay in Bulgaria when you want to relax and chill with your family and friends!
Check price & availability on Airbnb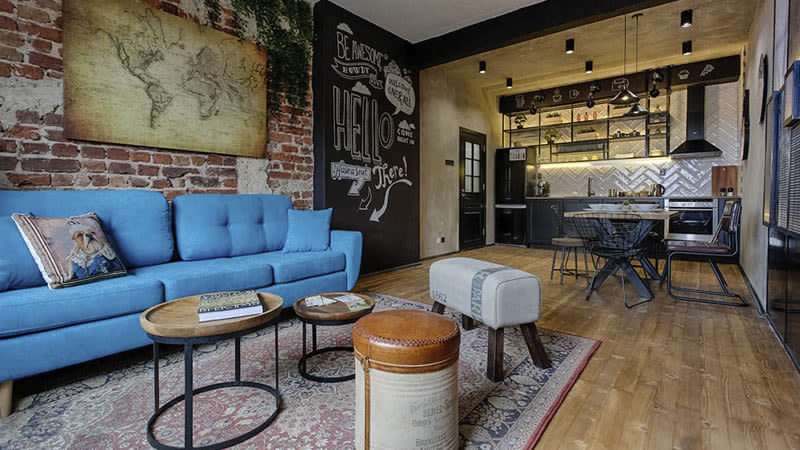 Two-bedroom, brand new and spacious apartment done in industrial design. You'll be charmed by the vintage design and luxurious decorations of this beautiful apartment in the capital, which is easily one of the best Airbnbs in Sofia, with raving reviews from guests.
2-bedroom newly renovated suite in the heart of Sofia
5 min walk from Serdika Metro Station
Fully equipped kitchen
A 10-minute walk from pedestrian Vitosha boulevard
Check price & availability on Airbnb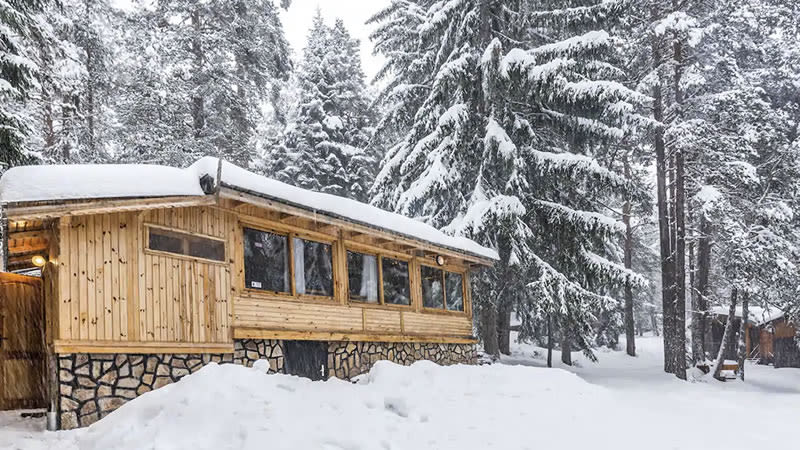 The cabin is located in the forest at an altitude of 1650 m above sea level. Тhe air and water are impressively clean here. The cottage is heated using wood and you can try cooking on a fire stove.
There is a fireplace in the bedroom as well. In the area you can spend your time visiting the lakes, walking on the eco paths or wandering through centuries-old forests. The place is perfect for mountain hiking during the summer, spring, autumn and skiing in the winter, hitting the slopes from the door.
You can find shops in Semkovo and also in Belitsa, which is the nearest town.
Check price & availability on Airbnb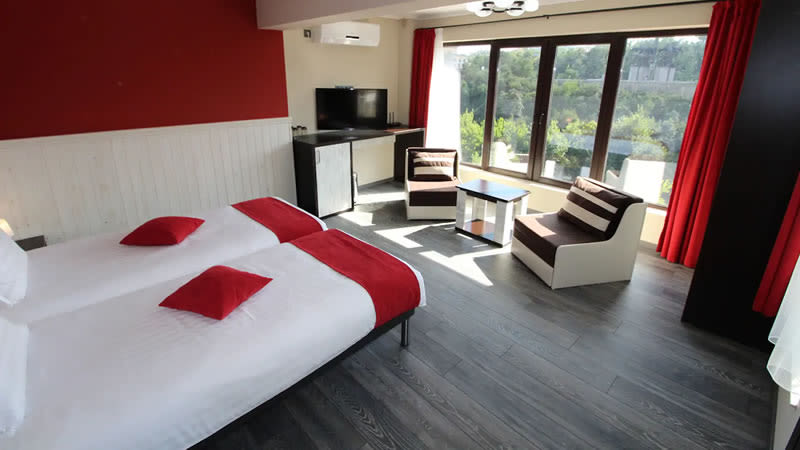 This is one of the nicest Airbnbs in Veliko Tarnovo, located in the heart of the old capital of Bulgaria. Just a 5 minutes walk from historical places, museums, restaurants, nightclubs.
The house offers spectacular views of the Yantra River and the majestic monument Asenevtsi.
This is an amazing place to stay in Veliko Tarnovo for families with kids, couples, or even for people visiting Veliko for business trips. The setting is a quiet street with no car traffic.
The house has a lovely yard, on the top of a cliff with a stunning view of the Yantra River and the Asenevtsi monument.
Check price & availability on Airbnb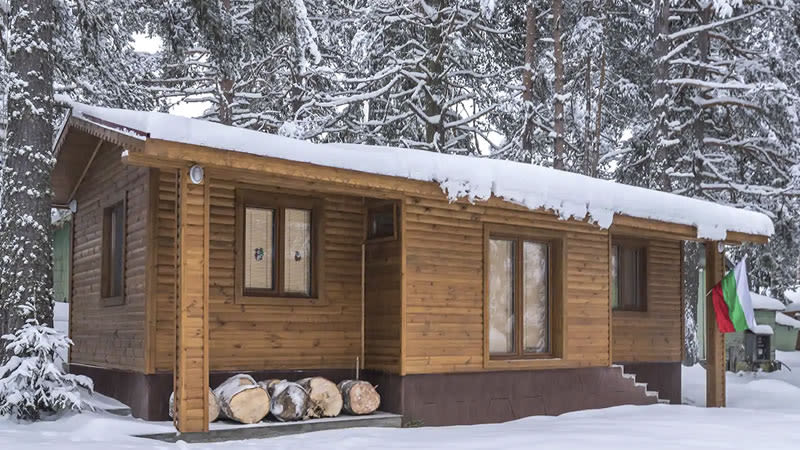 Margarita House is available for rent during all seasons, located in beautiful natural surroundings, which can be enjoyed in summer and winter as well.
The cabin is situated in the beautiful Semkovo, close to the popular Rila Mountains. It is a unique place to stay in Bulgaria, proving comfort as well as a quiet environment for a romantic escape.
The house is fully equipped with everything you will need for an amazing vacation.
Check price & availability on Airbnb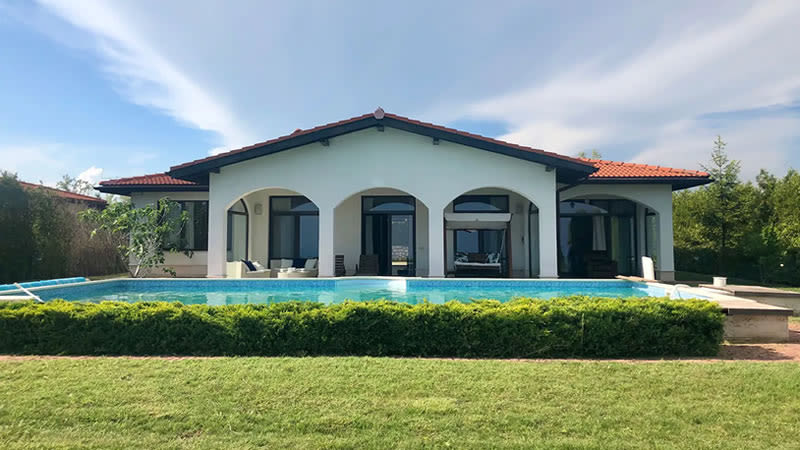 This sea view villa offers the perfect combination of a sea, nature and golf retreat for your special event or relaxing getaway. The villa is situated on the first line with direct sea views and is the biggest of all individual villas in the BlackSeaRama Golf & Spa situated in the most desired locations of the complex.
This large and unique villa is great for a family holiday in Bulgaria, offering stunning sea views and access to both golf courses and coastal paths nearby.
Check price & availability on Airbnb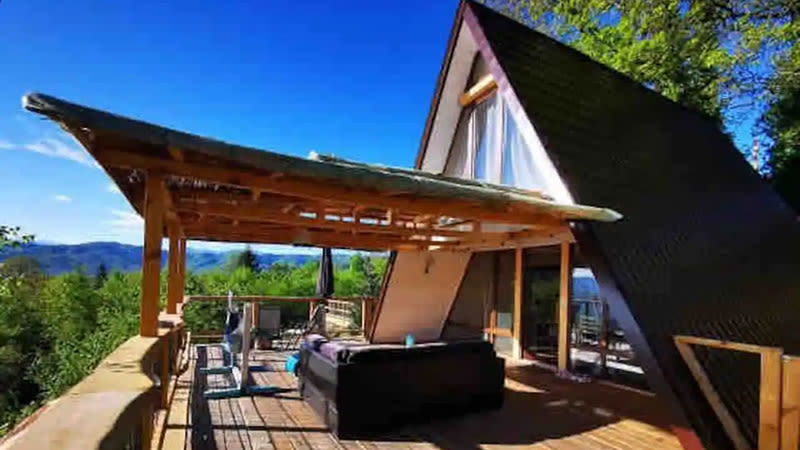 The house consists of two floors. The first has an open plan living room and a kitchenette with all appliances. The sofa is extendable and can comfortably accommodate two people. It has a large TV and a powerful sound system (because there are no neighbors nearby).
Stairs lead you to the second floor, where the two bedrooms are located. The first is smaller and has a bed and a half. The second bedroom has a large double bed and panoramic windows overlooking the Balkan Mountains. In addition to it, a second staircase will lead you up to the room - a hiding place at the top of the house - ideal for a children's corner.
The house has a huge deck with lovely views, plus you are surrounded by the Balkan mountains. This cabin almost feels like a hidden secret place, great to experience rural Bulgaria, away from the big towns.
Check price & availability on Airbnb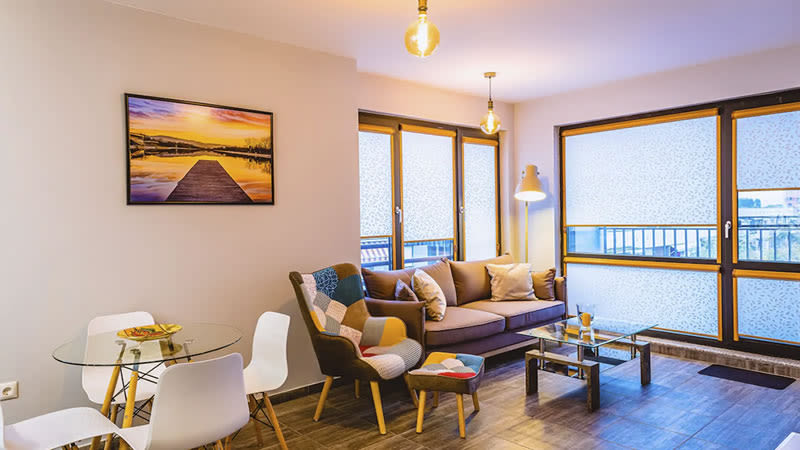 Luxurious 2019-built residential building located right in the heart of Plovdiv! Fashionably furnished 1-bedroom apartment featuring an open plan kitchen, dining and living room with sofa bed connected to a balcony! Fully equipped shower bathroom. Safe building with an entry code. Plovdiv Airport is at a 20-minute drive! This is the best place to stay in Plovdiv for both business or holiday trips.
Check price & availability on Airbnb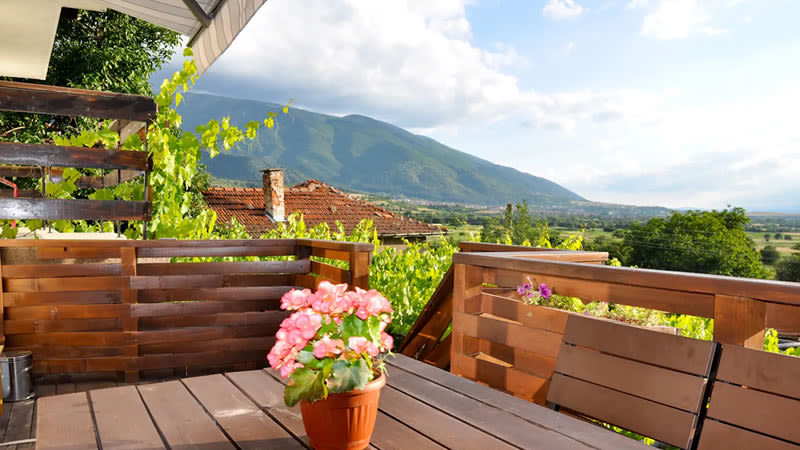 Sapareva Kashta is a modern maisonette that combines the comfort of a modern house with the cosines of a mountain villa with a wooden scent. A cool place to stay in Bulgaria, this Airbnb villa is very spacious and it provides a well-equipped kitchen, living room with fireplace, lounge area, dining area for 8 people as well as a nice spacious shower/bathroom.
The balcony provides a great view of the sunsets, and a nice spot to have dinner/wine.
Check price & availability on Airbnb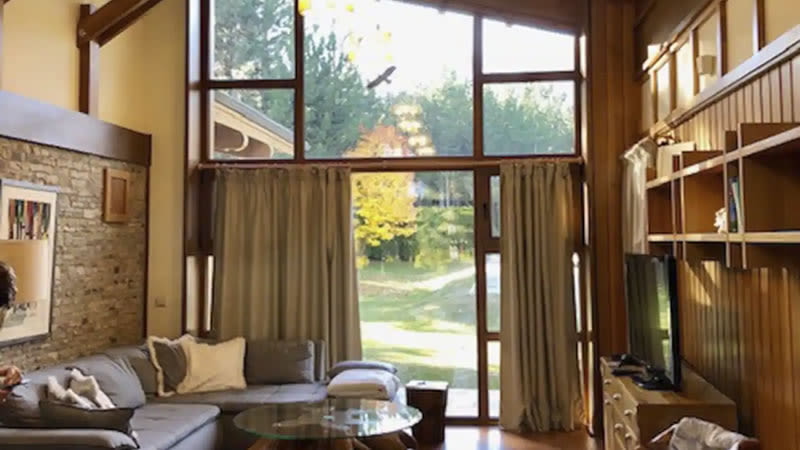 Recently renovated, this bright and cozy chalet is designed in luxury alpine style and furnished with a fireplace, alpine-inspired art, and high-quality wood architecturally reflecting the surrounding environment.
This Airbnb villa in Razlog (Blagoevgrad Province) is available for exclusive use on a self-catering basis, it offers high-end comfort and style for up to 6 people.
A stunning open space kitchen and spacious living room lead to a large patio and garden with a barbecue overlooking the mountains - perfect for enjoying the sun all year round!
Check price & availability on Airbnb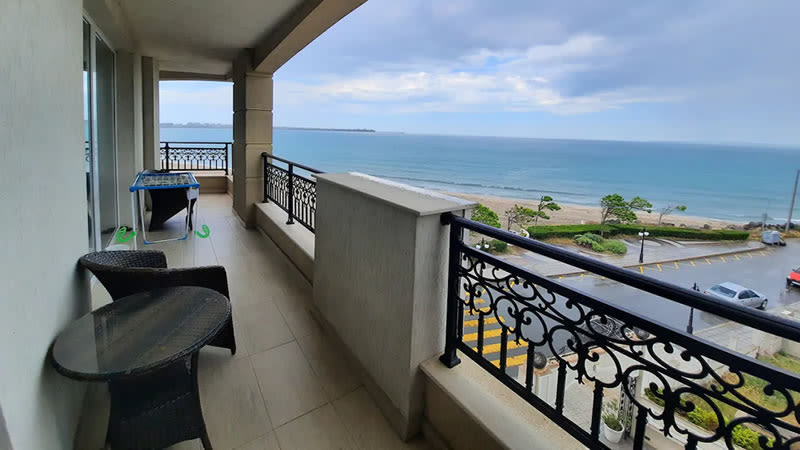 Penelopa Palace Apart Hotel, 2 bedroom apartments overlooking the sea, 50 meters to the beach. Surprisingly large terrace overlooking the sea on two sides of the building with a stunning view.
Outdoor communal pool. Transportation is available to cities, 10 minutes to the airport by car. Spa, restaurant, shops, fitness in the building. What more can you wish for when looking for a private place to stay in Bulgaria's seaside resorts?
Check price & availability on Airbnb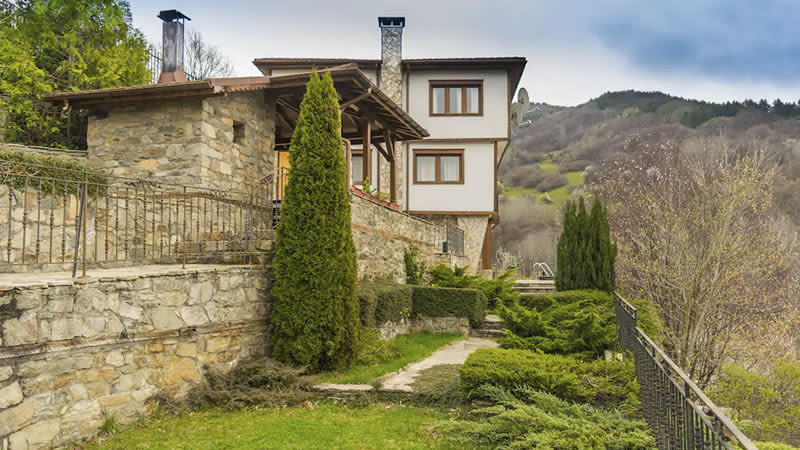 Beautiful hideout in the heart of Rhodopi mountain. To access the property you have to go on a dirty road part for around 600m, so it is really away from civilization, a really great place to isolate from the world.
We have personally stayed in this villa 2 years ago with our family and we have greatly enjoyed the yard, the barbecue and the sauna. There is absolutely no noise and if you don't want to travel far you can do small walks in the nearby forests. It is a really cool place to stay in Bulgaria and we absolutely recommend it for large families or groups of friends.
Check price & availability on Airbnb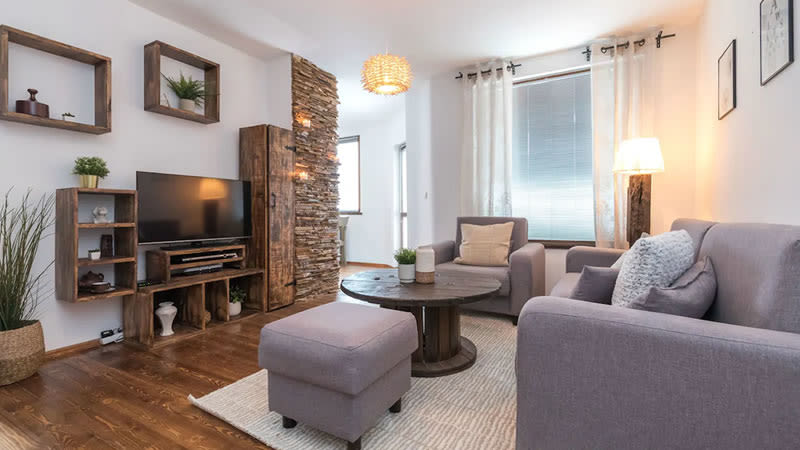 Situated in Bansko, the award-winning ski town, this unique holiday apartment resides in a great location close to Gondola (450m), Bar Street (100m) and Old City Center (500m). It has a balcony with tranquil city views.
The apartment is part of the Eagle's Nest complex, uniquely decorated, very cozy and highly maintained. There is also a free outdoor parking lot available.
Check price & availability on Airbnb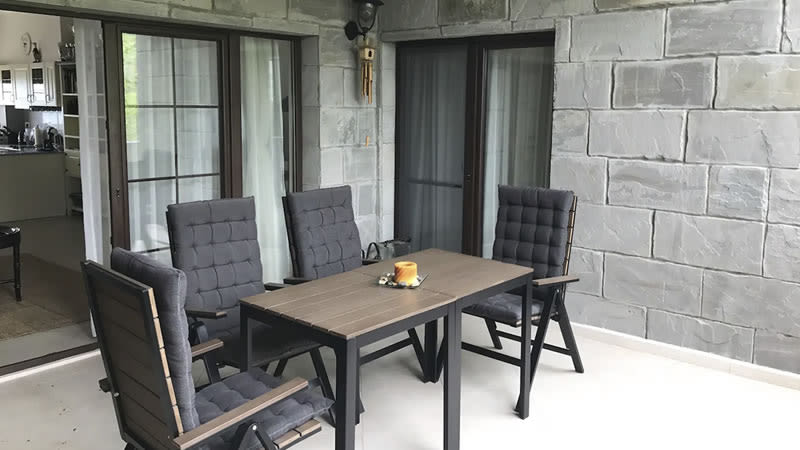 A luxurious one-bedroom suite with sweeping views of the sea, located in the most sought after building within the resort, ideal for families, couples and golfers alike.
With a front view of the sea and access to all the resort's amenities. Features 2 large balconies - facing the sea and the golf course. Access to the beach and to the golf course. Breakfast, SPA, and gym available at an additional charge in the resort.
Check price & availability on Airbnb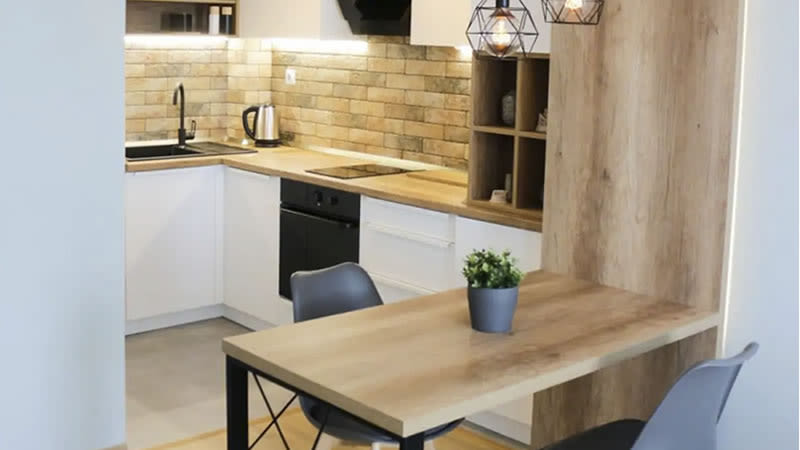 Bright cozy 1 bedroom apartment (51 sq.m) located in a new development in the Kazanski district. The property is located within 100 meters of the new "Artileriyski park".
The center of Stara Zagora is within 15 min walking distance and 5 minutes via car. The public transport bus stop is located literally next to the entrance of the development. Routes 3 and 8 are available from there, as they direct to the central part of the town, railway station, main bus station, shopping center.
You can see our article about the best things to do in Stara Zagora.
Check price & availability on Airbnb
SEE ALSO