10 Best Things To Do in Stara Zagora - Bulgaria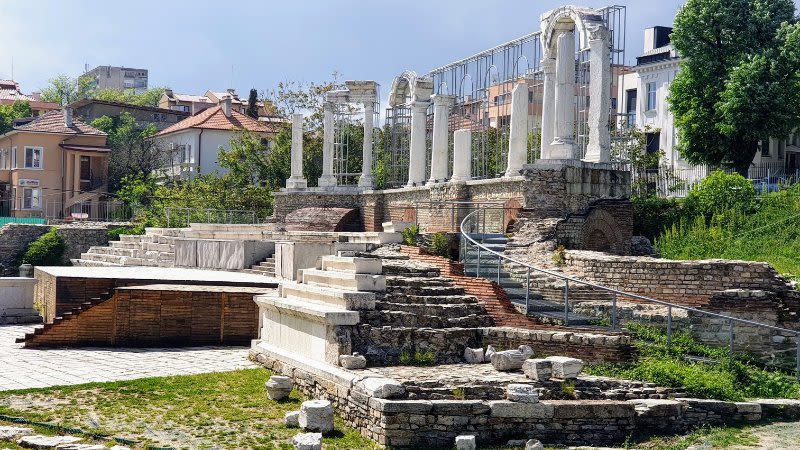 Stara Zagora is one of the largest cities in Bulgaria, 6th in terms of population with around 140 000 people living here. Although it is not yet a popular tourist destination, if you are ever in this region, the town deserves a visit at least for a day or even half a day.
How To Get To Stara Zagora
The easiest way to get to Stara Zagora is by car. If you have arrived in Bulgaria by plane you can rent a car and do a tour of the country, as the prices for car rental in Bulgaria are low, compared to other European cities.
Where To Stay in Stara Zagora
Airbnb is an affordable option and you will find some nice and cheap apartments right in the town center. You can also save money by booking a place on Airbnb!
Hotel Uniqato is also a good option if you want to stay in a hotel situated right in the heart of the city, where you will also have easy access to one of the city's best restaurant, situated right in the hotel. It is a bit pricier than most Bulgarian restaurants, but the food is tasty and the design is modern and cozy. We recommend eating at Uniqato Restaurant even if you are not spending the night at the hotel.
What To Do in Stara Zagora and Best Places To Visit
1. Zagorka Brewery Museum (Museum of Beer)
Han Asparuh St 41, ul. "Han Asparuh", 6008 Northern Industrial Zone
You may have noticed that Zagorka is one of the most popular beers in Bulgaria. And since it is produced here right in the town of Stara Zagora, we recommend that you visit the brewery, do the tour of the factory and then sample some of the beers and ciders produced here.
Zagorka offers the only tour of this kind in Bulgaria, so this is a unique occasion to participate in a brewery tour, especially if you are a fan of beer and ciders (which are also produced here).
English tours are conducted on Friday, Saturday and Sundays, starting at 12 PM and 4 PM.
Ticket price: 8 BGN. The tour is not suitable for children under 12.
You need to call for reservation in advance:
tel: +359 800 11 330 (Monday-Friday)
tel: +359 2 8584141 (Saturday and Sunday)
2. Neolithic Dwellings Museum
ul. General Stoletov 2, 6003
This museum holds the remains of two of the oldest surviving buildings in the world. The museum is built around two houses dating from the Neolithic era and if you want to learn more about the vast history if the region we advise that you extend your visit by also going to the Stara Zagora Regional Historical Museum.
Ticket price: Adults - 5 BGN.
The ticket includes entrance to both Neolithic Dwellings Museum and Regional Historical Museum.
Opening times: 10:00 AM - 6:00 PM
Closed on Mondays
More details on the museum's official website.
3. Antique Forum Of Augusta Trayana
bul. Mitropolit Metodi Kusev 33, 6000 Stara Zagora Centre
A few minutes away from the pedestrian center, you can see the ruins on an old Roman Forum, an unusual sight for a town in the middle of Bulgaria. The forum used to be located in the ancient town Augusta Trayana.
Although there is not much information available at the sight for foreign visitors, you can still walk around the area and see what is left of this antique Roman forum. In the summer evenings there are still events and concerts organized inside the forum.
Entrance to the Antique Forum is free.
4. Stara Zagora State Opera
bul. Mitropolit Metodi Kusev 30
The Stara Zagora State Opera is located right next to the Antique Forum and the new building has been in use since the year 1971, although the opera as an institution as more than 90 years of history.
The opera and theater hall has 850 seats and is considered to be the most modern opera building in Bulgaria.
5. Museum of Religions
blvd Tsar Simeon Veliki, 115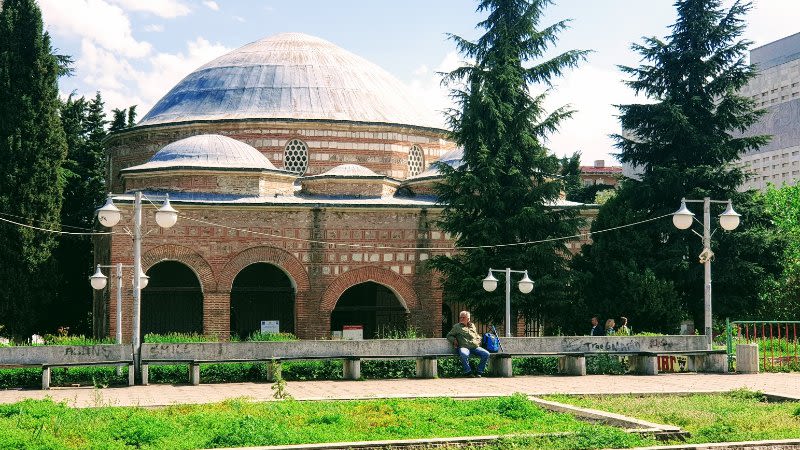 This museum is located in an old mosque, which has been restored and renovated in 2011.
The Eski Mosque dates back to the Middle Ages and has been declared an architectural monument.
Ticket price: 3 BGN.
Opening times: Tuesday – Saturday: 10:00 AM – 6:00 PM
Closed on: Sundays and Mondays
6. Geo Milev Drama Theater
bul. Mitropolit Metodi Kusev 28
This history has more than 130 years of history and is located right next to the central October 5th Park. The theater has a nice terrace where you can stop for a drink and if you are traveling with kids then you will be glad to know that there is a playground right next to the theater's terrace, so the kids can play there while you rest for a few moments.
7. Ayazmoto Park
6004 Mitropolit Metodiy Kusev
This is a really large park, the biggest park in Stara Zagora, which you can visit if you want a few moments of quiet and a chill place to walk. The park has beautiful views, playgrounds for kids, a swimming pool, a stadium, a zoo, restaurants and you can even find some hotels located here.
8. Stara Zagora Zoo
The ZOO is located inside the Ayazmoto Park and it is a nice place to visit if you are visiting Stara Zagora with kids and you are looking for things to do to keep them entertained.
By Bulgarian standards it is a nice zoo and well maintained, but for people who have visited other animal parks in other countries in Western Europe this zoo will not seem too impressive. However, the ticket is really cheap and you can spend a few hours visiting the zoo and the park at the same time.
Ticket price: Adults - 2 BGN. Kids under 7: free entry.
9. Bedechka Park
This is another nice park in Stara Zagora, situated just across the road from the Zagorka Beer Factory and you can go and spend some time here after your visit to the beer museum.
You can also see here Lake Zagorka and you can even walk around the entire lake and stop for a drink on the terrace at Zakynthos Restaurant or at Park Hotel Stara Zagora.
10. Samara Flag Monument
6009 Branitelite Na Zagorka, Stara Zagora
The Samara Flag is one of the most important military symbols of the Bulgarian Army.
The Samara Flag Moument is the largest monument in Bulgaria, as it dates back to the country's communist past. It was built in remembrance of the many soldiers who died in the Russian - Turkish war of 1877.