7 Best beaches in Ericeira, Portugal - World Surf Reserve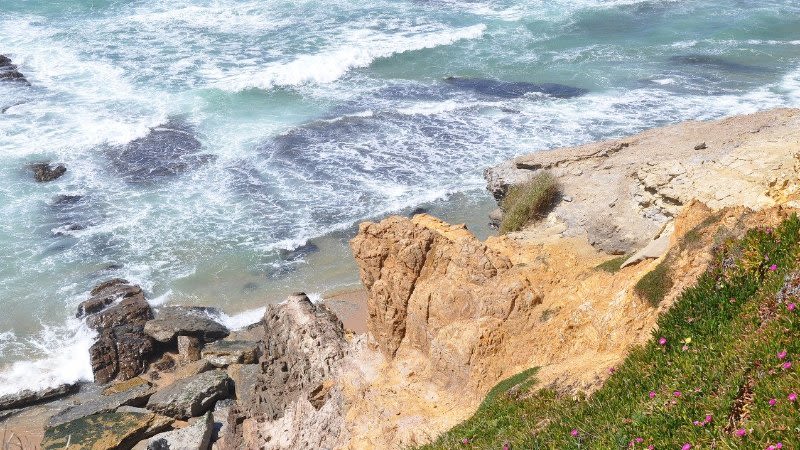 Ericeira is the first World Surf Reserve in Europe, declared as such since 2011 and it continues to be the only place with this title on the European continent. Situated in Portugal, in the municipality of Mafra and relatively close to Lisbon, Ericeira is one of the best places in Europe for surfers.
The municipality of Mafra has 11 kilometers of coastline and 12 beaches, most of which are located in the picturesque fishing village of Ericeira.
From north to south, these are the beaches in Ericeira and the area around it:
Calada
São Lourenço
Coxos
Ribeira d'Ilhas
Empa
Matadouro
São Sebastião
Algodio
Pescadores
Sul
Foz do Lizandro
São Julião.
All these beaches are very diverse with different landscapes and characteristics, so if you want to spend some sunny holidays exploring Portugals' coastline, Ericeira is one of the best places to do so.
Ericera beaches - Discover some of the most amazing beaches in Portugal
Ericera is home to seven world-class waves, so it a well-known surfer's paradise. Along the various beaches in the Mafra municipality, you will discover waves that are suitable for all tastes and technical levels, whether you practice surfing, bodyboarding, stand-up paddle, or other types of water sports.
1. Praia do Sul (Baleia)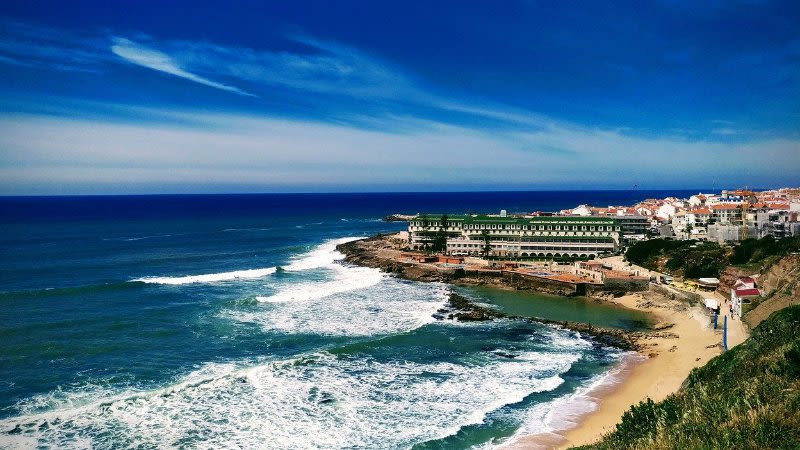 Praia do Sul (or Baleia) is a golden sand beach, located close to the center Ericeira and easily accessible on foot. It is one of the Blue Flag beaches in Ericeira.
This beach is ideal for families and it is situated nearby the Vila Galé hotel, which is the most iconic hotel in Ericeira. If you're trying to figure out where to stay in Ericeira during your holiday, this emblematic hotel might be just the thing if you're looking for a beachfront location, with access to an amazing beach like Praia do Sul.
This is one of the safest beaches for swimming in this area of the Atlantic coast and the lack of great waves makes it uninteresting for surfers and bodyboarders.
Praia do Sul counts with lifeguards on-site, an SOS Praia system, bars and restaurants nearby, which makes it one of the most popular beaches in Ericeira.
2. Pescadores beach
Praia do Pescadores is the most historic beach in Ericera and the Mafra municipality in general. This beach remains marked in Portugal's history as the beach from where, on October 5, 1910, the Portuguese Royal Family embarked into exile after the Republic was proclaimed.
Pescadores beach is one of the most frequented beaches in Ericeira, due to the fact that it is located close to the old town. One other reason for its popularity is the fact that it's sheltered from the south and southeast winds, so it's a great spot for sunbathing.
3. Praia da Foz do Lizandro
Located in the parish of Carvoeira, around 3 km south of Ericeira, the beach Foz do Lizandro has the largest stretch of sand in the municipality of Mafra and its most unique feature is the Lizandro River, which flows here in the Atlantic and gives the beach its name.
The beach Foz do Lizandro is very popular and although it's out of town, it has many restaurants, bars and terraces, as well as a large car park.
Here you will find all the modern amenities like changing rooms, sanitary facilities and a first aid station, a sports area on the beach, showers, lifeguards and the SOS Praia system.
4. Praia da Calada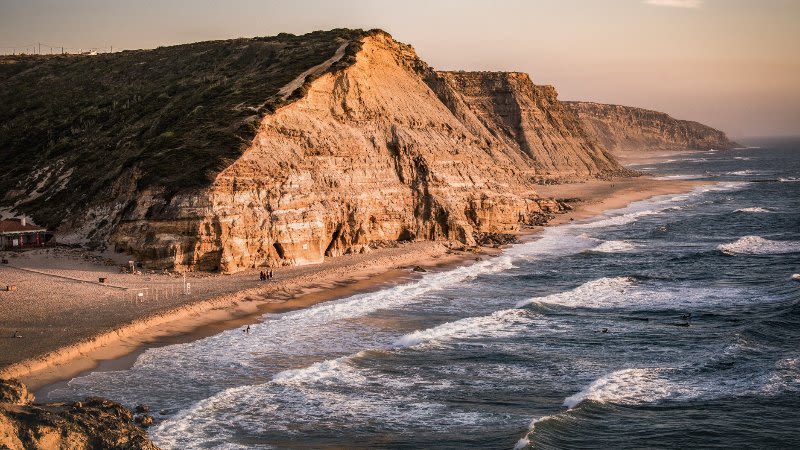 Calada beach is a small and sheltered bay, which also integrates the parish of Encarnação.
This beach is located 10 km north of Ericeira and it is distinguished by its natural beauty, surrounded by high and steep cliffs.
Although it is an out of town beach, Praia da Calada counts with all the modern amenities, it has a large car park and also a beach club, where you can relax and enjoy some drinks with amazing views of the ocean.
Praia da Calada has some waves that are very popular with surfers and bodyboarders, so it a popular beach for surfing in Ericeira.
5. Praia do Norte (Algodio)
Praia do Norte is another urban beach in Ericeira, with direct access from the city. It is bordered in the southern part by the pier of the fishing port and in the north by a natural rocky spur, which separates it from São Sebastião Beach.
This beach offers visitors all the usual facilities of an urban beach, although finding a parking place can be difficult, so it is advisable to come on foot if you're staying in Ericeira.
6. São Julião Beach
Praia de São Julião belongs is split between the municipalities of Mafra and Sintra.
It is an expansive beach, where large cliffs dominate the landscape. Because it is very exposed to the waves, it is part of the surfer's itinerary, especially on summer days when the ocean is having one of its calmest days.
7. Ribeira d'Ilhas beach
Ribeira d'Ilhas is the northernmost beach in Ericeira, located about 3.5 km away from the town.
Praia do Ribeira d'Ilhas is famous because it has been the stage for multiple national and international surf events, as its waves are the most popular in Ericeira and one of the main reasons why Ericeira was recognized as a World Surf Reserve.
Ribeira d'Ilhas beach offers the following amenities: car park, beach facilities (with changing rooms, toilets, first aid station, restaurant-bar with terrace and spaces for surf schools ), shower, access walkways, sunbeds for hire. There is a lifeguard post on-site and also the SOS Praia system.