13 Best Airbnbs in Portugal: Most Unique and Cool Places to Stay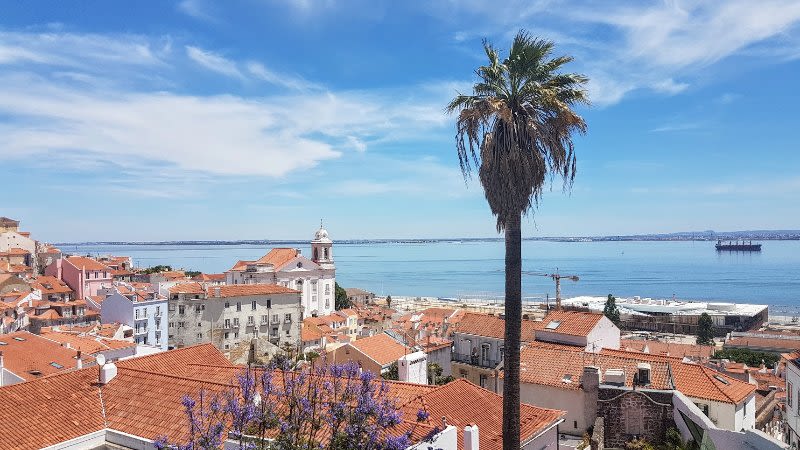 Looking for the best places on Airbnb in Portugal? If you are planning a trip throughout the country and should know that there are a lot of unique places to stay: from old renovated windmills to transformed retro buses or an old water tank, Portugal is a marvelous country to explore.
Besides mainland Portugal, we also recommend visiting its island territories, Madeira and the Azores archipelago, which will offer a completely different experience, with lots of hiking opportunities and one of a kind landscapes.
We have selected the most unique Airbnbs in Portugal, which will make your visit unforgettable and will add a special touch to your entire adventure. The people in Portugal are really friendly and welcoming, so it's great staying with locals, getting to interact with them and learning about special places, that are still hidden from mass tourism.
We have selected places to stay in Portugal offered by Superhosts on Airbnb, meaning that you will get great services and you will find plenty of amenities that will make your stay comfortable and stress-free.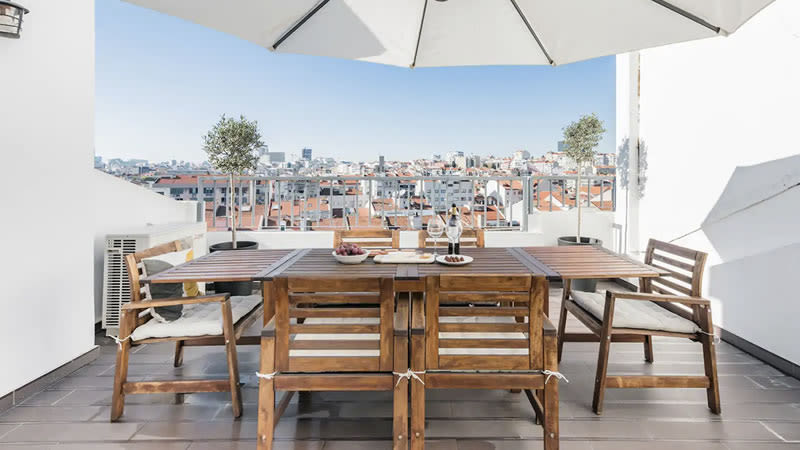 Gaze out across the city from this tastefully designed Airbnb in Lisbon, Portugal's capital. The residence features stark whites, light wood flooring throughout, chic furnishings, an open-plan layout living area, and stairs up to the loft bedroom. The apartment building does not have an elevator, so you will have to climb some stairs.
Check price & availability on Airbnb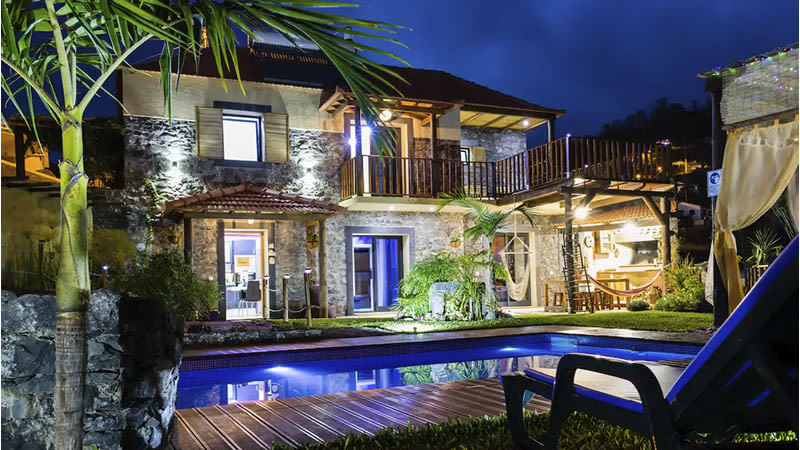 Absolutely brand new villa in Calheta in Madeira, it was built in 2017 and located only 1,5km away from the sandy beach of Calheta. You can stay in this beautiful and typical Madeiran cottage house, which was totally reconstructed mainly using natural volcanic stone and recycled wood.
This spectacular villa is a great place to stay for families in Madeira since it has 2 bedrooms, 2 bathrooms, a barbecue, pond, garden and swimming pool.
Check price & availability on Airbnb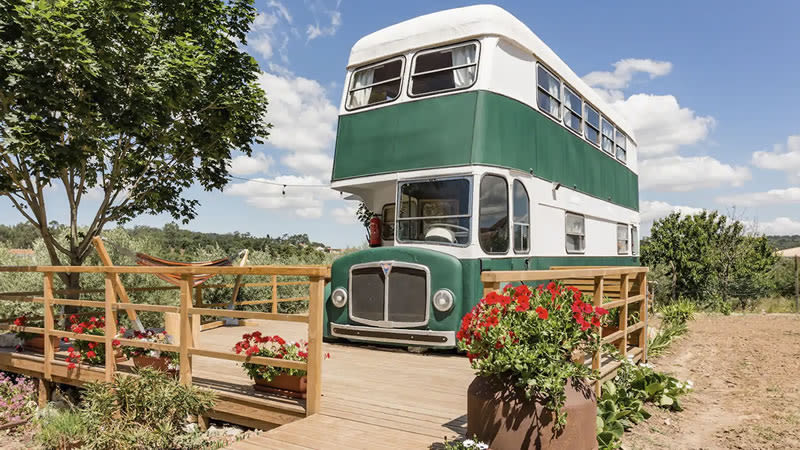 Experience a memorable experience and stay in a unique Airbnb in Portugal, a double-decker bus turned into a home. It's a truly unique space, welcoming and with great refinement, fully equipped and inserted in the middle of nature.
This place has a 5 stars rating from guests, so you can expect a fantastic stay and a very welcoming host.
Check price & availability on Airbnb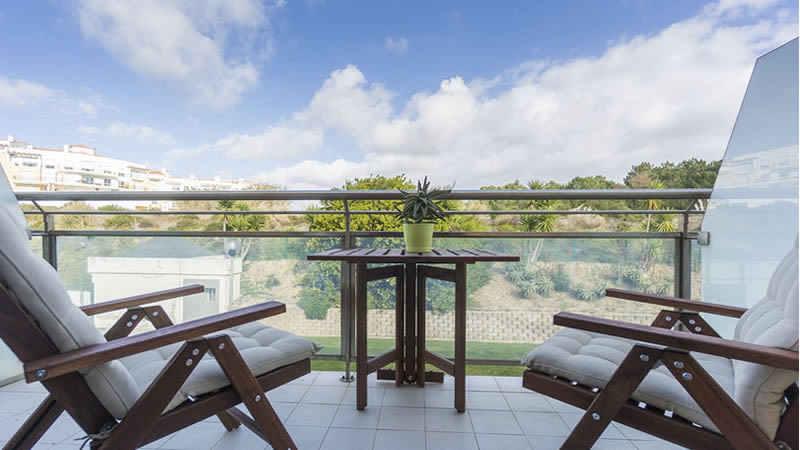 Beach House Ericeira 2 is a beautiful and comfortable studio apartment in a private condominium. The apartment has a cozy, modern, comfortable atmosphere, a spectacular balcony garden view, 3 swimming pools, beautiful surrounding gardens and comfortable beds. It is good for couples, solo travelers, groups of 3, and business travelers.
Check price & availability on Airbnb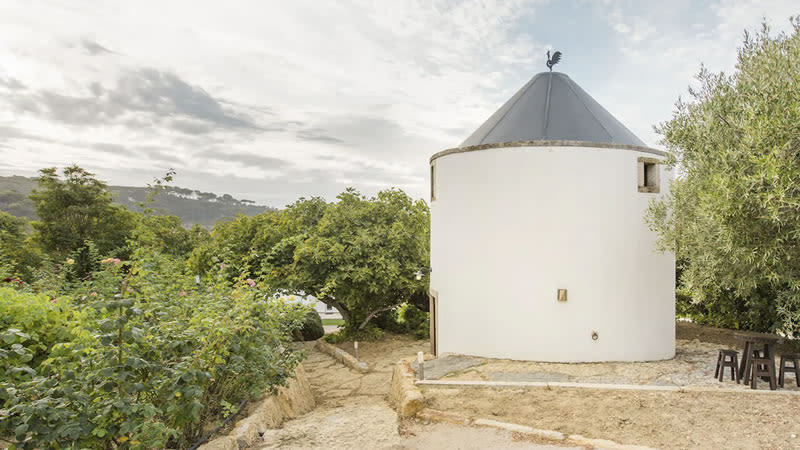 Climb the curving staircase in a historic windmill to admire sunsets from a vantage point like no other. The interior has been updated to provide modern comforts, but there are plenty of quirky original details to make this a unique romantic getaway.
If you decide to stay in this amazing Airbnb in Caparica, Setbula, you can also enjoy a delicious breakfast served in a treehouse with views to the city and river (optional — €15 for 2 people).
Check price & availability on Airbnb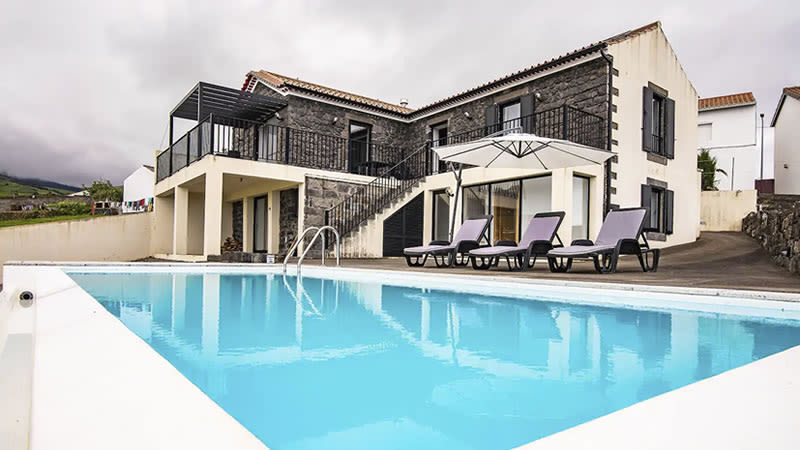 Belavista House is a newly renovated villa, surrounded by an extensive green area, with sea and mountain views. It is located on the northeast coast of the island of São Miguel and it's an ideal place to stay for families visiting São Miguel in the Azores.
This modern house is far from the turmoil of the city, so the atmosphere is peaceful and tranquil. You can enjoy the expansive outdoor space and the pool, where you will find chairs and sun loungers, and also a terrace with ocean and mountain views.
Check price & availability on Airbnb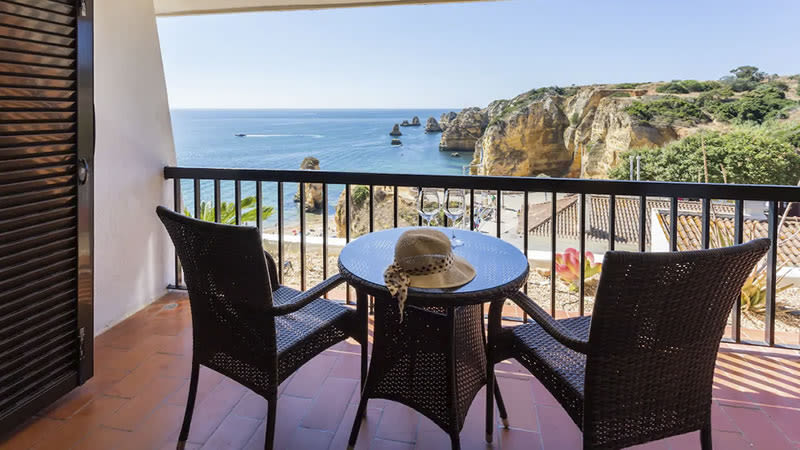 This amazing Airbnb in Lagos is literally located at Dona Ana Beach, walking distance from the old town, with spectacular views of the ocean from a large balcony, living room and bedroom with a king-size bed.
Imagine waking up and having one of the best ocean views in the Algarve, without having to step out of bed. The apartment has AC and cover parking. Ideal for couples who love ocean views, walking, and relaxing in one of the most beautiful places in Lagos. The large balcony is ideal for reading and enjoying a good glass of wine.
Amenities: Wi-fi, TV, Nespresso machine, toaster, microwaves, stove with oven, fridge with freezer, washing & drier machines, tub & bidet, sheets & towels, indoor and outdoor table; private parking included.
Check price & availability on Airbnb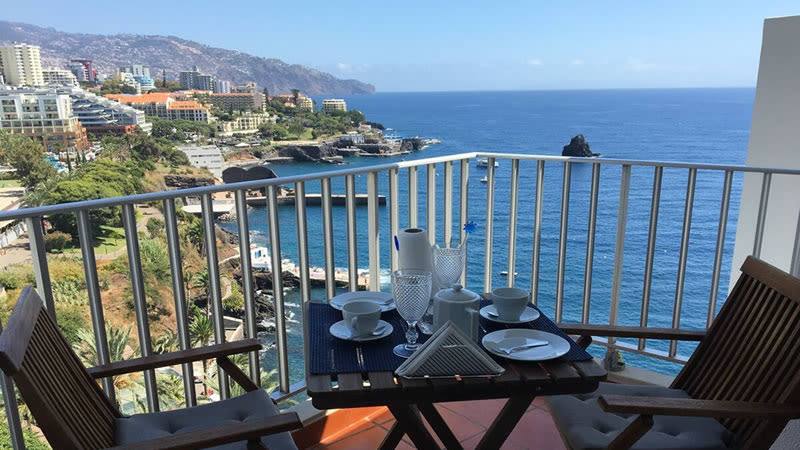 This frontline apartment is charming, overlooks the ocean and has breathtaking panoramic balcony views over the island coast. Stay in an 8th-floor apartment to enjoy the best views of the coastline of Madeira straight from your balcony. Other amenities include free access to an outdoor pool, free parking and free WiFi.
Check price & availability on Airbnb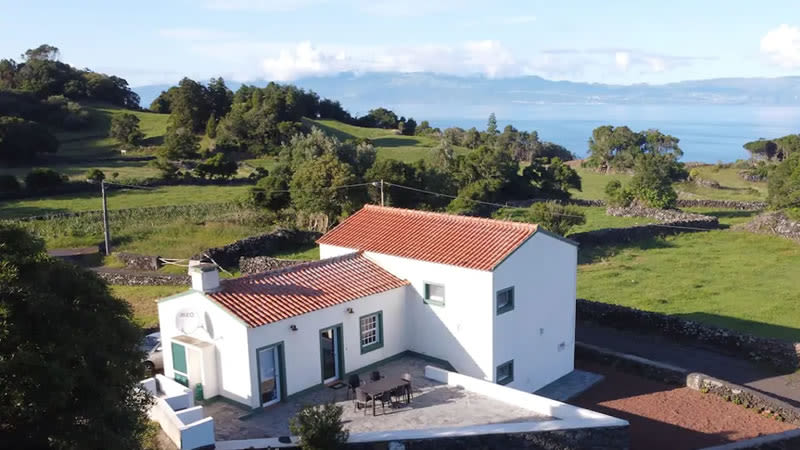 This is a spacious villa, ideal place to stay for families in the Azores on Pico island, newly rebuilt, on the outskirts of Piedade village. Amazing rural setting, surrounded by green fields to discover and a view to the ocean and São Jorge Island.
Completely rebuilt in July 2018, this spectacular place to stay combines good taste with comfort. It's the perfect house to host your friends and family for a delightful nature retreat. Close to the village (where you can find a few cafes and shops and easily mingle with the locals) yet isolated enough so you can relax, enjoy a nice meal on the patio surrounded by green fields and absorb the unique Azorean atmosphere.
Check price & availability on Airbnb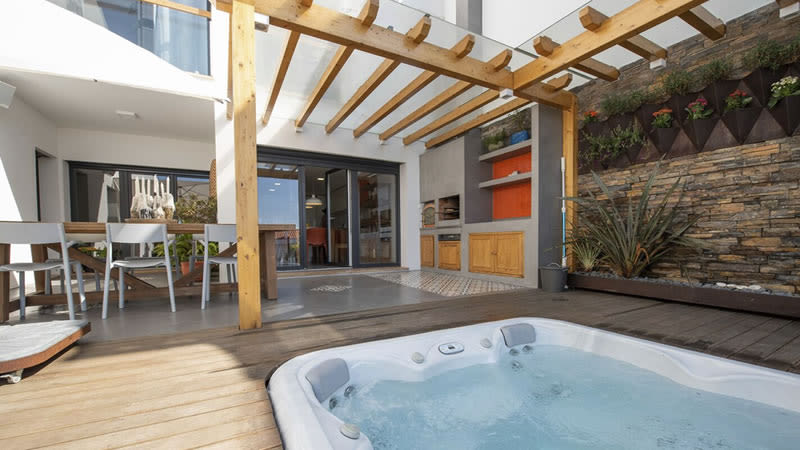 Newly renovated house with great spaces for big groups of people indoors and out (8 adults plus children). This house is a great place to stay in Ericeira for families, with a mix of modern, rustic and traditional Portuguese elements that will make you feel at home when admiring the breathtaking views of the ocean below.
Check price & availability on Airbnb
SEE ALSO