11 Best Airbnbs in Cape Verde - Unique and Cool Places to Stay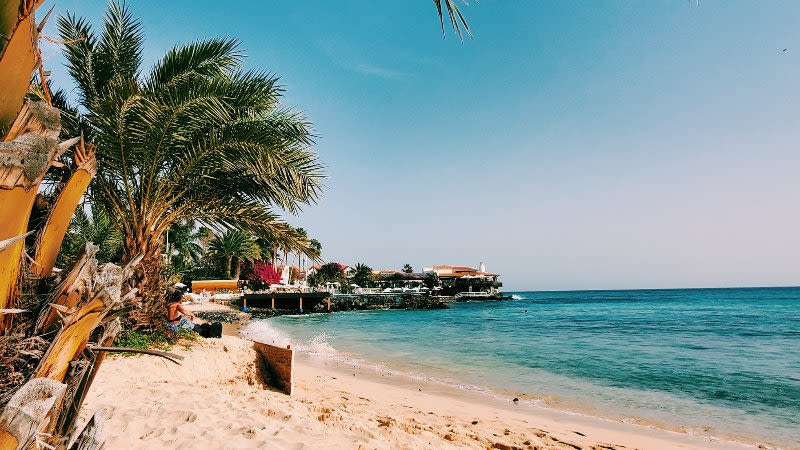 Looking for the best villas and apartments in Cape Verde available to rent on Airbnb for your upcoming beach holiday? Cape Verde enjoys a warm climate all year round, which is why it's a popular place to visit for Europeans, especially during the winter months.
Cape Verde's territory is divided between 10 islands, belonging to 2 groups:
The Barlavento Islands: Santo Antão, São Vicente, Santa Luzia, São Nicolau, Sal, Boa Vista;
The Sotavento Islands: Maio, Santiago, Fogo, Brava.
The most visited islands in Cape Verde are Boa Vista and Sal, due to their wonderful beaches, perfect for holidays in the sun. Cidade Velha (Old Town), is also an interesting place to visit, situated very close, around 10 km, from Praia, the capital of Cape Verde, located on the island of Santiago.
We have selected some of the best villas, apartments and places to stay in Cape Verde, available to rent on Airbnb from reliable hosts (with Superhost status on Airbnb). This means that all these places are rented by hosts who have great reviews and their places also have Wi-Fi, which can be useful if you plan to work remotely from Cape Verde during your stay.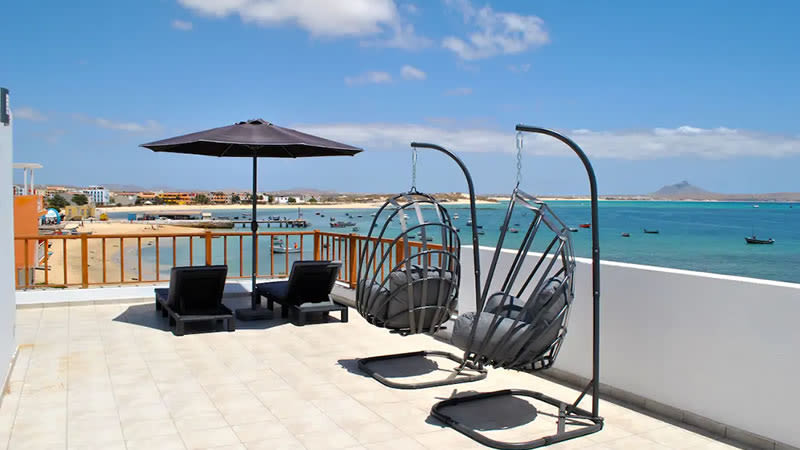 Stay in Boa Vista in a cozy Airbnb apartment located on the beautiful sandy beach of Diante. Enjoy the beautiful sea view of the terrace. The apartment has one bedroom with a double bed, bathroom with toilet and bidet, fully equipped kitchen, free wifi and a terrace.
You can also use the communal roof terrace with sunbeds and hanging chairs with a breathtaking view of the ocean. The center of Sal Rei is a 2-minute walk away. The nearest restaurant is 30 meters away.
The price of the apartment also includes the airport pick-up!
Check price & availability on Airbnb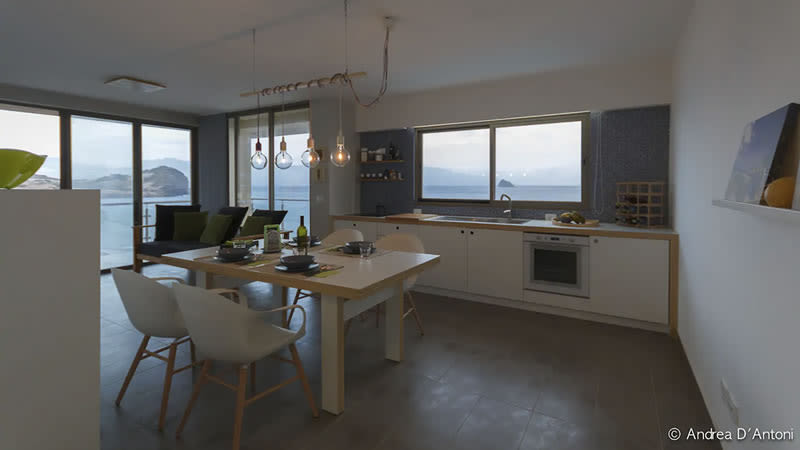 The main feature that makes this apartment exciting is the spectacular angular set of windows that overlook the ocean and the Bay of Mindelo.
The apartment feature these facilities:
digital safe, ceiling fan, desktop desk, iron, and ironing board
Bathroom: hairdryer, towels, and bathrobes
Kitchen: induction hob with suitable pans, oven, toaster, mocha coffee
Living area: television, lanterns with candles
Check price & availability on Airbnb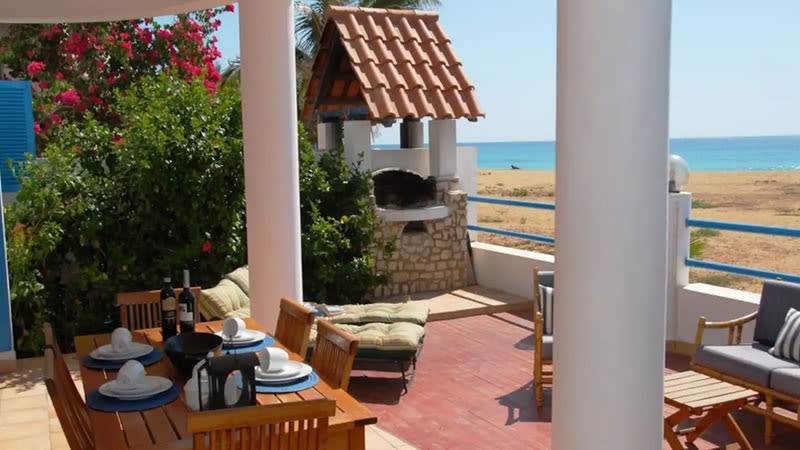 Stay in a large family villa available to rent on Airbnb on the island of Sal, in Santa Maria, featuring 3 bedrooms with 3 bathrooms, BBQ & outside shower. The most stunning views & tranquil location on the island.
The villa is situated near a windsurf center and 50m to the sea! Sit virtually on the beach & have breakfast or dinner under the stars, admiring the gorgeous landscapes of Cape Verde.
Only 5 mins walk from the Village Centre with supermarkets & markets, bars & shops.
Check price & availability on Airbnb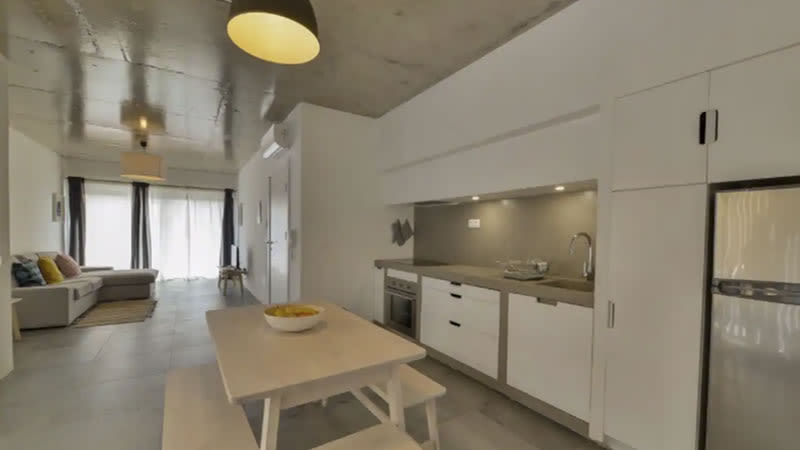 Modern and bright apartment, one of the best Airbnbs in Praia, the capital of Cape Verde. It is located in one of the central districts of the city (Prainha), 2 minutes walk from one of the capital's beaches (Prainha): easy access to taxis and restaurants. Building with only 4 apartments, so you can enjoy a peaceful holiday in the sun.
Check price & availability on Airbnb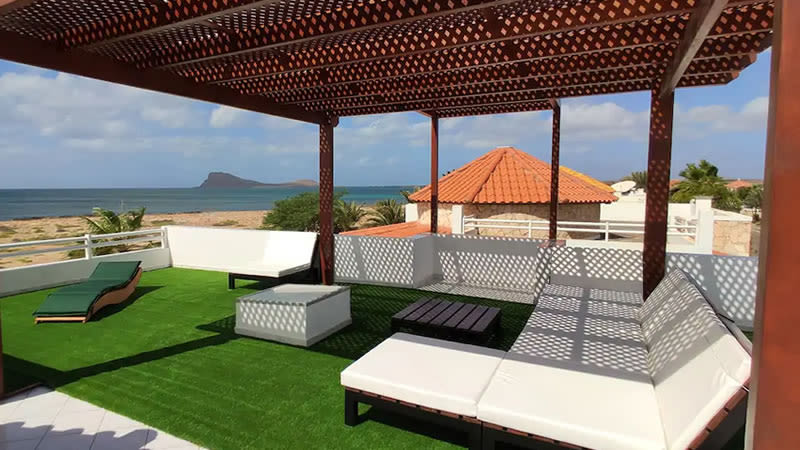 Independent villa on Sal Island, in Murdeira, right on the seafront. In the complex, you can find an ATM and swimming pool. The terraces and the garden are fully equipped, overlooking the sea.
Murdeira is a residential complex, with access barriers and 24-hour surveillance, being able to leave the car outside without having to worry.
The villa accommodates 7 people
Bathrooms: 2
Bedrooms: 3
Check price & availability on Airbnb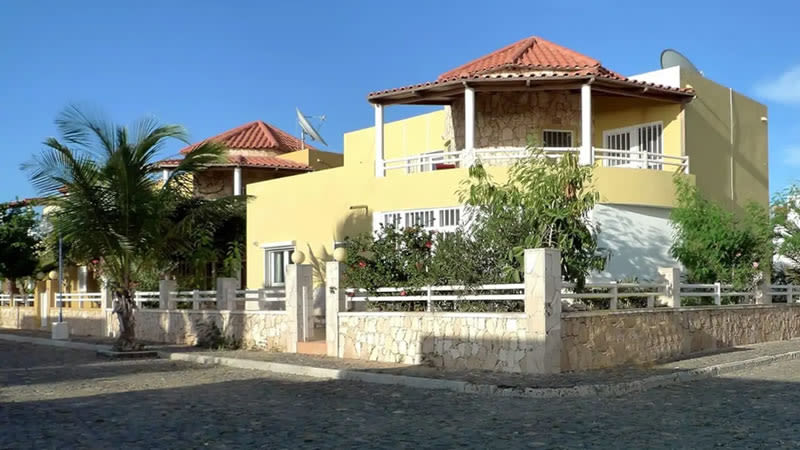 Stay in a family villa on the Island of Sal: two floors and you also have access to the swimming pool in the complex.
The house has two bathrooms and a toilet, terraces and garden, fully equipped, overlooking the sea. The water in the network is potable.
The house is located in a residential complex, with 24-hour surveillance, so it a good place to stay in Sal when visiting Cape Verde, especially if you are traveling with kids.
Check price & availability on Airbnb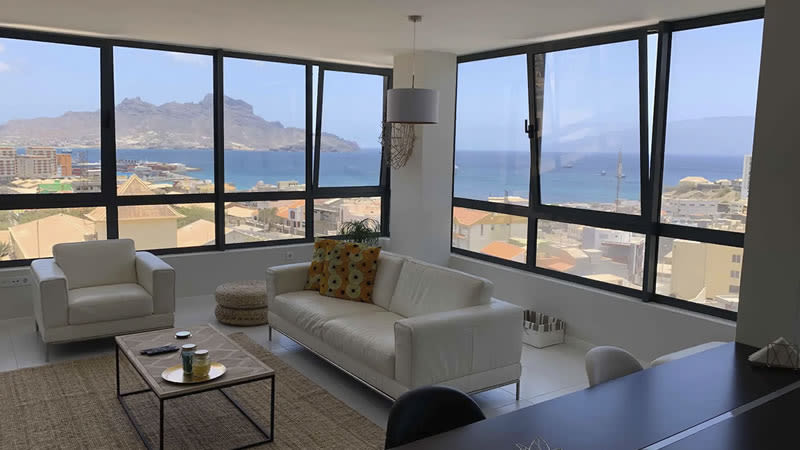 Cozy and well furnished 3 bedroom apartment in Mindelo, Sao Vicente, with fully equipped kitchen, washing machine, toaster, dishwasher, and a Nespresso machine. The Airbnb is decorated in a minimalistic style and with qualitative furniture. Bathroom with walk-in shower and an extra toilet.
The apartment consists of:
a living room with sofa and dining table
unlimited Wifi
fully equipped kitchen with dishwasher, toaster, Nespresso machine, microwave, grill, and stove.
relax area with sofa set and hammock
1 double bedroom with king size bed And air conditioning; 1 twin room with air conditioning; 1 double bedroom with king size bed and fan
1 bathroom with rain shower; 1 extra separate toilet
Check price & availability on Airbnb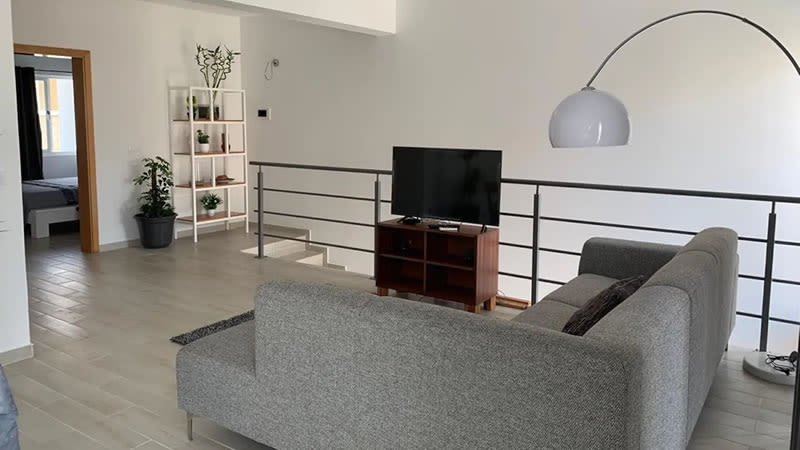 Brand new holiday apartment on Sal island in Santa Maria. The host offers guests a full welcome pack.
The place is located just a short walk to the beach, Mini-market 50 meters away selling everything you need. The host will collect you from the airport, offers daily room service, Wi-Fi, TV, Air-con.
Check price & availability on Airbnb
This place to stay in Mindelo is an excellent starting point for your exploration of the beautiful island of São Vicente. "Nha Mindel" is a modern apartment in a quiet street in the center of Mindelo, Cape Verde.
Full apartment with a spacious bedroom, bathroom with hot water shower, open-plan kitchen into the living room and meals area, balcony to the street.
Check price & availability on Airbnb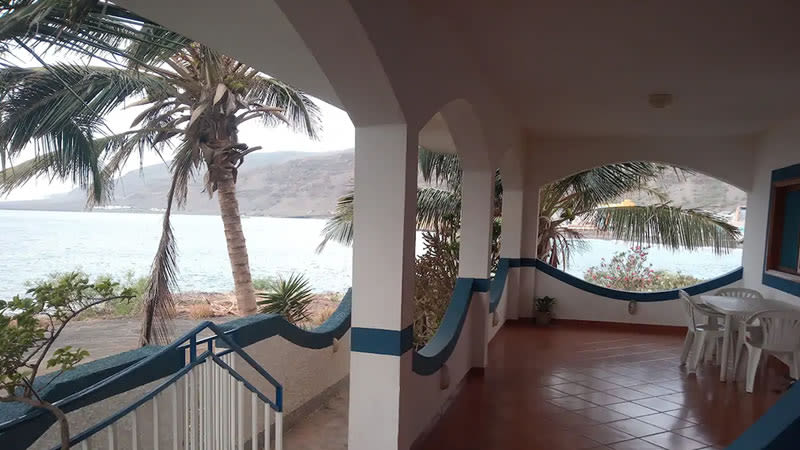 This beach house on the island of Sao Nicolau consists of only three apartments, which are rented individually. located thirty meters from the ocean and between two beaches, equipped kitchen, large terrace, services, and shops close at hand.
Check price & availability on Airbnb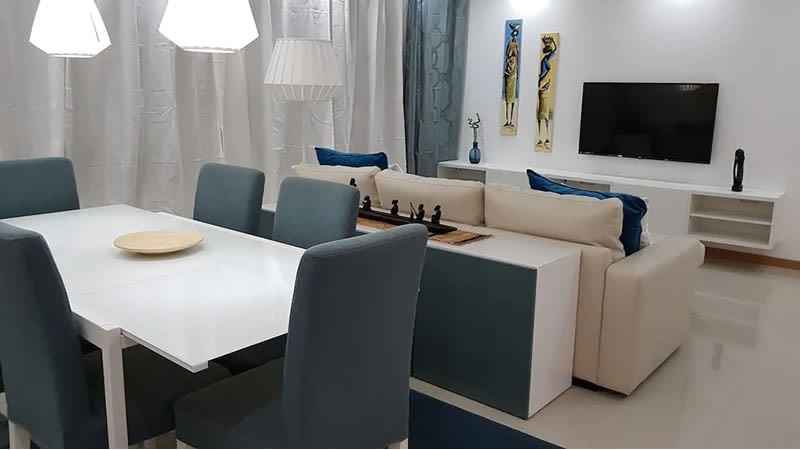 New Airbnb apartment at 15 min walk from the beach, on the 5th floor with a terrace overlooking Palmarejo and the sea. The furniture is new, sofa bed, TV 49 LED with cable channels (Movies and Sports), unlimited Wifi, AC's, equipped kitchen and comfortable beds.
The Apartment is located in Palmarejo (one of the best residential areas in the city, very quiet), near the hotel Olamar. The building is new, with an elevator, security at night, and is close to several supermarkets, restaurants and bars for your disposal.
Guests can use the parking available at the front of the building.
Check price & availability on Airbnb
SEE ALSO