10 Best Airbnbs in Azores, Portugal: Amazing and Unique Places to Stay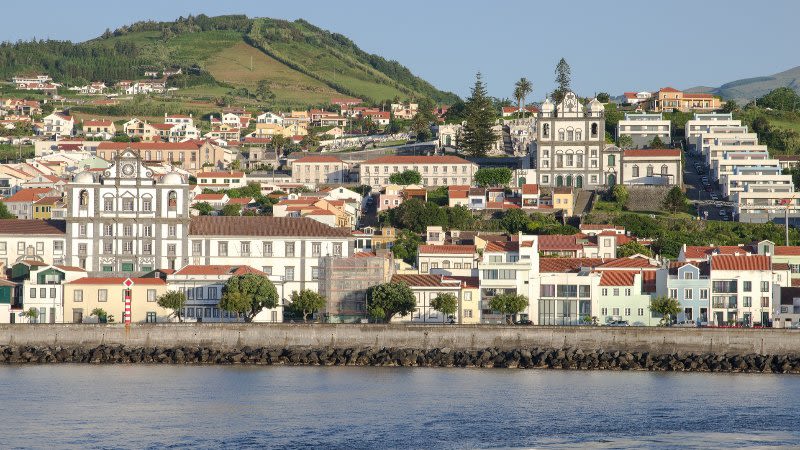 Discover the Azores archipelago while staying in a private holiday rental like an apartment, a villa or a farmhouse in the middle of a pineapple plantation! The Azores are far too interesting and unique to stay in a boring hotel!
If you are looking for a place to stay while in the Azores, we recommend going for a self-catering holiday, so you can see more places and experience the local culture. There are a lot of amazing and unique apartments and villas available on Airbnb in the Azores, where you can fully immerse yourself in the local atmosphere.
The Azores archipelago is the perfect destination for people who love nature and want to explore the great outdoors, seeking hiking trails, green landscapes and incredible waterfalls.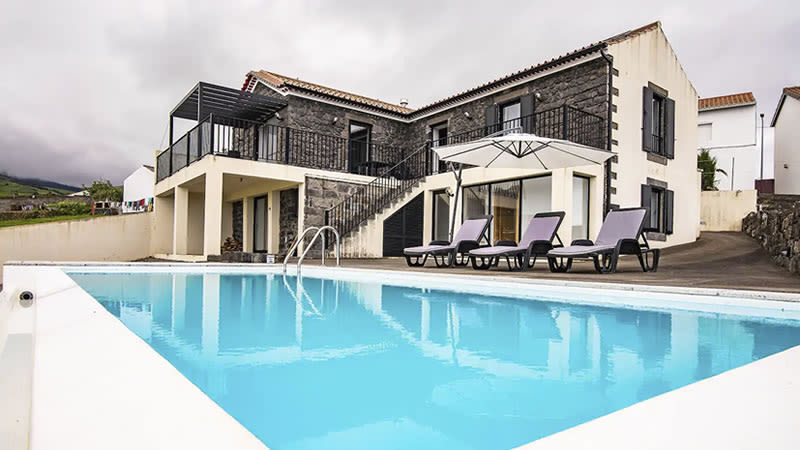 Belavista House is a newly renovated villa, surrounded by an extensive green area, with sea and mountain views. It is located on the northeast coast of the island of São Miguel and it's an ideal place to stay for families visiting São Miguel in the Azores.
This modern house is far from the turmoil of the city, so the atmosphere is peaceful and tranquil. You can enjoy the expansive outdoor space and the pool, where you will find chairs and sun loungers, and also a terrace with ocean and mountain views. You can also enjoy ample garden space with a dining and barbecue area.
Check price & availability on Airbnb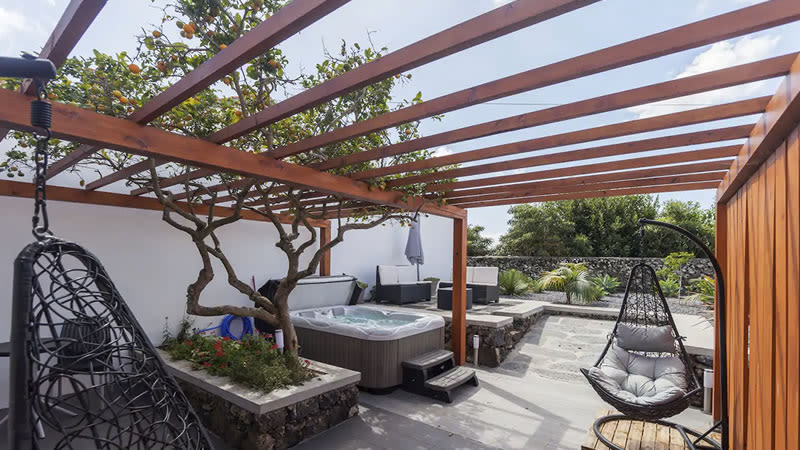 A unique place to stay in the Azores - sleep in a house situated in a pineapple plantation on the island of São Miguel.
You will have private parking, wifi internet and air conditioning. Hosts suggest visitors to rent a car, although the property has access to public transport.
This one of a kind house is located in a picturesque parish 4 km from the center of Ponta Delgada.
Stay in a cozy and friendly villa located within a property dedicated to the production of pineapple fruit!
Check price & availability on Airbnb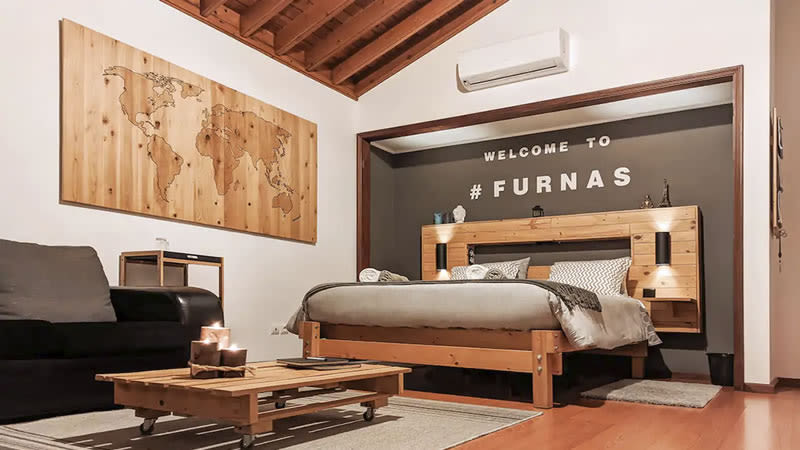 This cozy and elegant studio is located within walking distance of the main natural attractions in Furnas, in a quiet zone. It is equipped with everything you'll need for an unforgettable experience, discovering one of the most amazing places you'll ever visit: São Miguel island, part of the Azores archipelago.
This studio is a perfect place to stay for couples on São Miguel island and it's also good for remote workers, who want a modern and functional place where they can stay while they work from the Azores.
Guests have a private entrance from the garden and you can freely use the hammock, tables, benches and outdoor furniture.
Check price & availability on Airbnb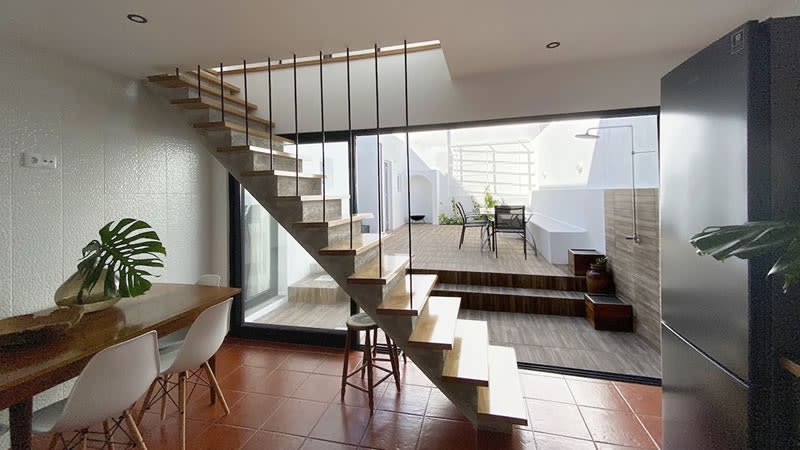 Stay in a spacious 3 bedroom house in Ponta Delgada, located in the unique colorful 60´s neighborhood of the city. It is your absolute perfect base point to go explore the island daily.
This house is a little city oasis at a 5-minute drive from all connections to Sete Cidades, Furnas, Nordeste, the airport, city center and at walking distance from all services needed during your stay (supermarket, shops, restaurants, food delivery, laundry, etc.).
Check price & availability on Airbnb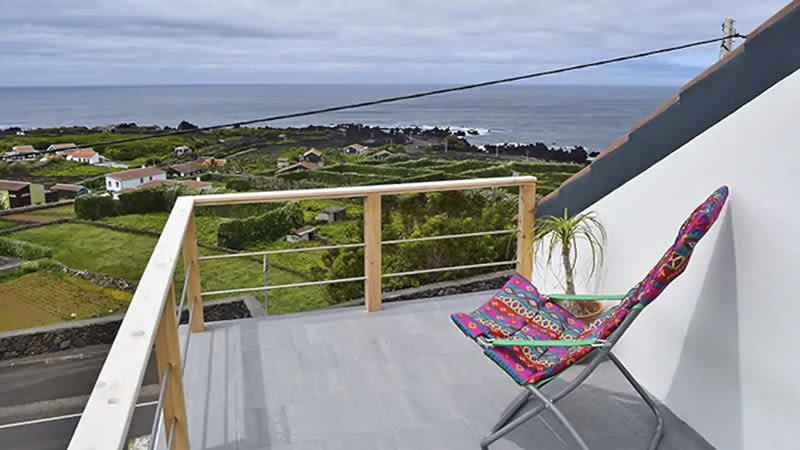 Stay in a lovely loft while exploring the island of Terceira, also part of the Azores! It is a cosy accommodation located close to the sea and to several pedestrian trails.
This house is situated in the parish of Biscoitos, and the entire space consists of an open space comprising 4 areas: bedroom, living room, kitchen and private bathroom, and a private bedroom.
However, the stunning ocean view is our favorite feature in the case of this cozy loft!
In the garden, you can find fruit trees, flowers, herbs and plants for infusion.
Check price & availability on Airbnb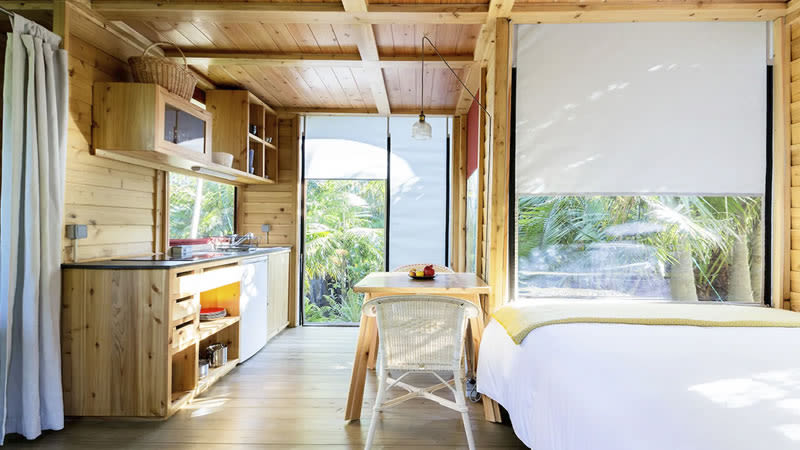 Azul Singular - Rural Camping Park is the first glamping park in the Azores.
Located in the heart of a plantation of ornamental plants, on the island of Faial, this unique and unusual place to stay in the Azores illustrates perfectly the version of paradise that these islands represent: a magical place in perfect communion with nature.
These innovative tent accommodations combine the comfort of wood with the lightness of canvas and they are an interesting experience for people who want to stay in the middle of nature, but with all the comforts of modern life.
Check price & availability on Airbnb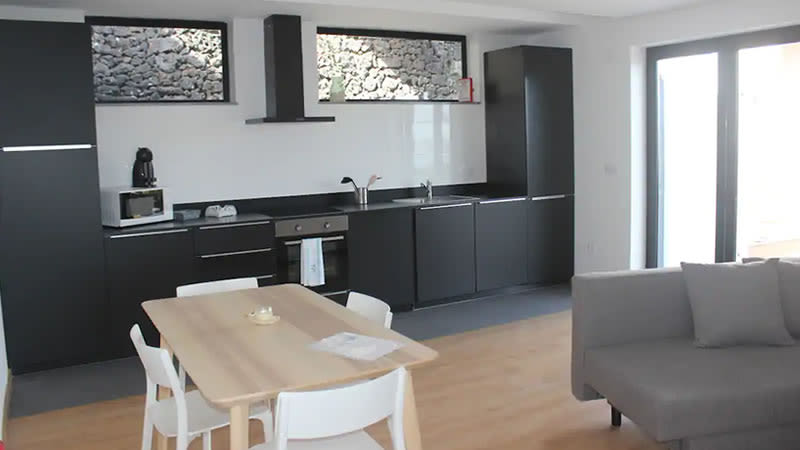 This apartment in Faial is truly the perfect gem in the the middle of the Atlantic. New modern one bedroom (2 single beds) apartment with a large fully equipped kitchen with dishwasher and dining area. Modern Bathroom. Living room with TV & WIFI, a pull-out couch. Self-check-in. Located in the Varadouro 1 km from natural swimming pools, fishing ports, 6km from the Capelinhos Volcano, 22km from Horta city convenient to transportation and many nature trails to discover.
Check price & availability on Airbnb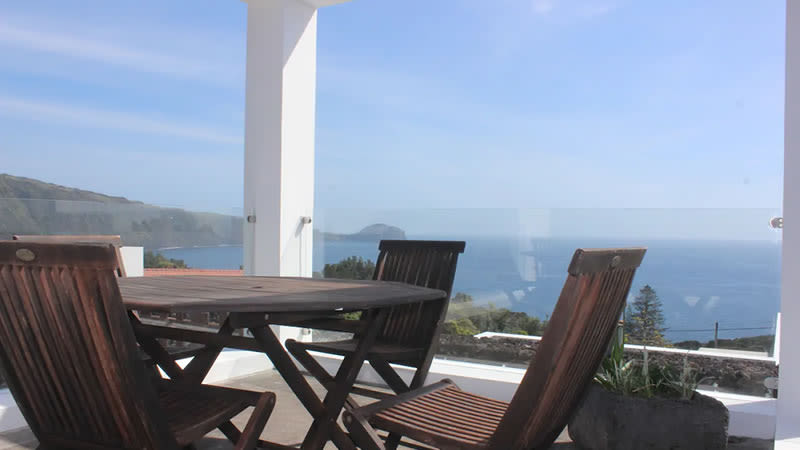 An apartment in Varadouro perfect for social distancing, with self-check-in, 2 bedrooms, each room with 2 single beds (which can be joined for couples).
Modern kitchen complete with dishwasher; Living / Dining room with TV; Barbecue grill; outside space; Located in the Varadouro, 1 km away from the swimming pools of the Varadouro and the fishing port.
Check price & availability on Airbnb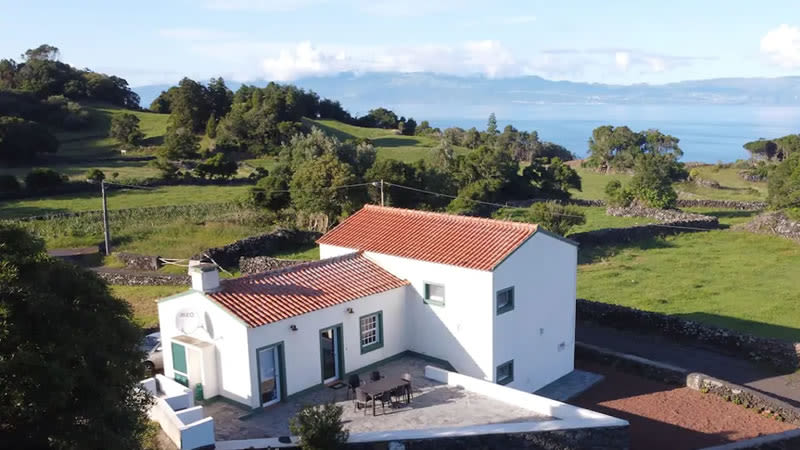 This is a spacious villa, ideal place to stay for families in the Azores on Pico island, newly rebuilt, on the outskirts of Piedade village. Amazing rural setting, surrounded by green fields to discover and a view to the ocean and São Jorge Island.
Completely rebuilt in July 2018, this spectacular place to stay combines good taste with comfort. It's the perfect house to host your friends and family for a delightful nature retreat. Close to the village (where you can find a few cafes and shops and easily mingle with the locals) yet isolated enough so you can relax, enjoy a nice meal on the patio surrounded by green fields and absorb the unique Azorean atmosphere.
Check price & availability on Airbnb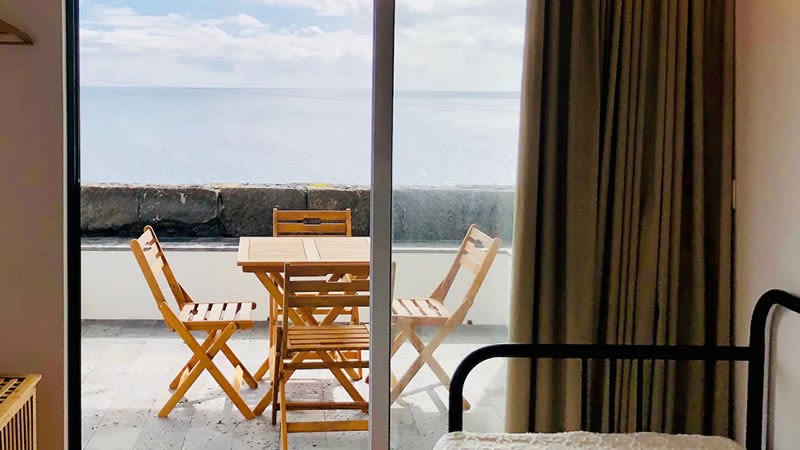 Stay in a small house, perfect for couples visiting Pico Island. This place has fantastic views and the patio is the perfect place for lovely breakfasts or sunset dinners.
Check price & availability on Airbnb
SEE ALSO